The health and safety of our patrons, dancers and staff are our highest priority. We will adhere to all of the guidelines and best practices advised by health officials and continue to be agile in our response to changes. We greatly appreciate your investment in us.
What I See has been selected to screen at the San Francisco Dance Film Festival as part of the Raising Voices Program.
A collaboration between the Oakland Ballet and Gary Morgan of the Turf Feinz, this short dance film explores racisim from three perspectives. Directed by Yoram Savion and edited by Ben Tarquin featuring the music of YoungStirr (Jahziel Pabón-Ramos) and the poetry of Nicia De'Lovely.
Click here for details.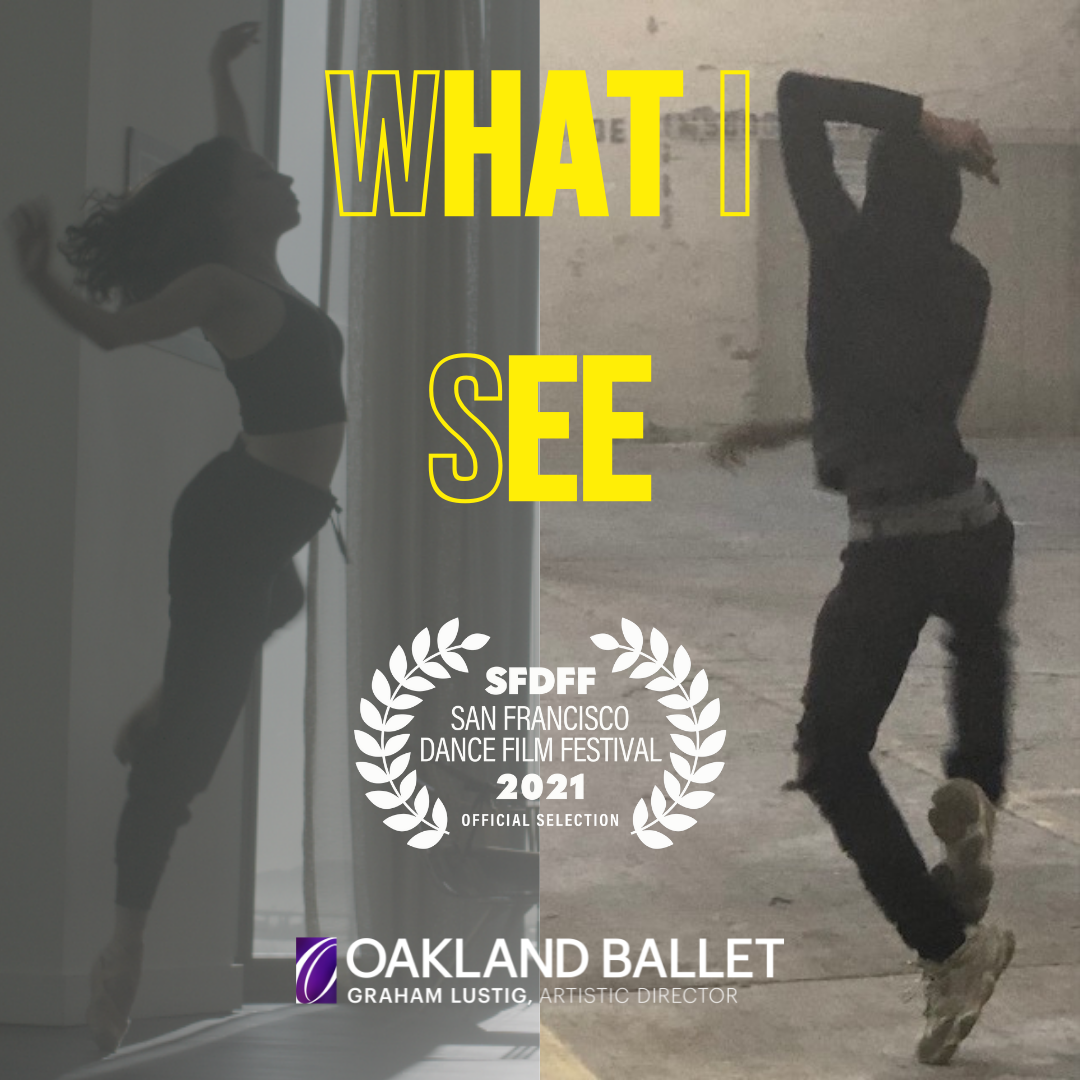 As a non-profit organization, Oakland Ballet Company looks to the community to help ensure we are keeping the art of dance accessible, relevant, and exciting. 
Ticket revenue contributes only a fraction of the cost to produce a show.
The rest comes from you!