Click on an image to view dancer info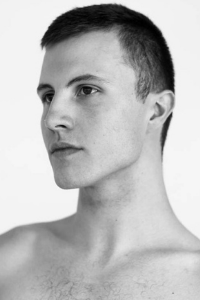 | | | |
| --- | --- | --- |
| |   | Evan Ambrose started his ballet education at the age of 18 in his hometown of Huntsville, Alabama. He danced with the Huntsville Ballet company and school under the direction of Phillip Otto and Rachel Butler. Evan furthered his dance training with The Charlotte Ballet as a Trainee for their 2017-2018 Season, where he worked with teachers/choreographers such as, Peter Chu, Dwight Rhoden, Laszlo Berdo, Mark Diamond, and the legendary Patricia McBride. After his traineeship, he spent the 2018-2019 school year at The Rock School for Dance Education. Evan spent two seasons (2019-2020, 2020-2021) as a Company Artist with the Alabama Ballet under the Artistic Direction of Tracey Alvey. This is his first season with the Oakland Ballet. |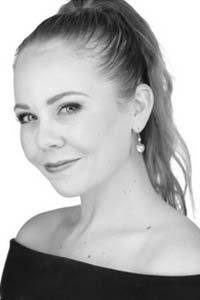 Samantha Bell

, from Orange County, California, trained with the Anaheim Ballet on full scholarship and joined their company in 2008. She won third place at Youth American Grand Prix and went on to the New York City finals. From 2010-2015, Samantha danced with the State Street Ballet of Santa Barbara (SSB) where she performed soloist roles including the Autumn Fairy in Rodney Gustafson's 

Cinderella

 and Bianca in Robert Sund's 

Taming of the Shrew

. She originated the lead role of Mrs. Medlock in Josie Walsh's premiere of 

The Secret Garden

. Samantha's piece, titled 

Pistolero

, became the first-ever dancer choreographed creation to be added to the company repertoire. She toured extensively with SSB, including a two month tour of China. Samantha has danced in television, film, as well as the MTV Video Music Awards. Bell has performed with Menlowe Ballet, Western Ballet and ARC Dance in Seattle. Since joining OBC in 2017, Bell has been featured in leading roles such as Shere Khan in Jangala and the Bride in Luna Mexicana. This is her third season with Oakland Ballet.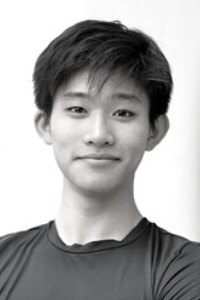 Lawrence Chen

 

grew up in Southern California, studying ballet under the care of Victor and Tatiana Kasatsky since the age of thirteen. He went on to compete in the YAGP, placing in the Top 12 Pas De Deux in the New York Finals of 2014 as well as in the Top 3 soloist at regional venues for several years. At Pomona College, Lawrence obtained a BA in chemistry with mathematics, took on collegiate ballroom, and performed as a principal dancer for the Inland Pacific Ballet under the watchful eye of Victoria Koenig. Lawrence currently teaches ballet at various schools, tutors high school STEM subjects, and performs with Oakland Ballet Company.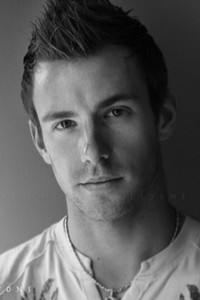 | | | |
| --- | --- | --- |
| |   | Christopher Dunn has danced as a principal dancer with Reno Dance Company (RDC) productions in Reno, NV since 2002 – dancing classical and contemporary works. He also danced professionally on the Royal Caribbean International Cruise Line, and various productions throughout Nevada and California. He has taught jazz, tap, ballet and hip-hop at numerous schools, including the University of Nevada, Reno. In the Bay Area, Christopher has danced with Napoles Ballet and Peninsula Ballet. He joined Dance Theatre of San Francisco in 2013 as a founding member. Christopher also serves as Oakland Ballet's Wardrobe Manager and resident Costume Designer. |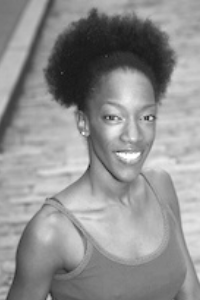 Paunika Jones

was born and raised in Miami, FL. and is an alumnus of New World School of the Arts. After graduating, she began her dance career with Dance Theatre of Harlem under the Direction of the late Arthur Mitchell. She ascended the ranks from Dancing through Barriers Ensemble®️ training program to Principal Dancer. From there, she worked nationally and internationally in ballet, contemporary, and dance theatre companies including Collage Dance Collective, Complexions Contemporary Ballet, Ballet Noir, DEMA, Urban Jazz Dance Company, Brooklyn Ballet, Sign Dance Collective, and Columbia City Ballet.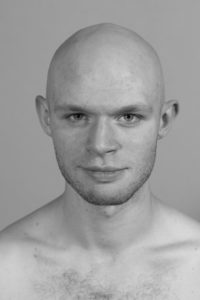 | | | |
| --- | --- | --- |
| |   | Aidan O'Leary completed his BFA at the Alonzo King Lines Ballet BFA Program at Dominican University, where he studied and performed works by Arturo Fernandez, Gregory Dawson, and Laura O'Malley, among many others. During his time there he performed classical and contemporary works with Stapleton Ballet, SAFEhouse Arts, and Grace Cathedral's San Francisco Movement Arts Festival. Since graduating he has been active around the SF dance scene, performing with Quirk Dance, Man Dance Company, Kathy Mata Ballet, and CRAFT Dance Series. This is his second season with Oakland Ballet. |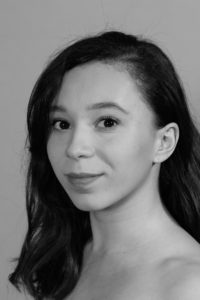 | | | |
| --- | --- | --- |
| |   | Jazmine Quezada is from Ventura County, California where she began her ballet training at age 11 with Ventura County Ballet and was the first to receive the Ron Noblin Full Scholarship Award with Ventura County Ballet. Jazmine attended American Ballet Theater's New York summer intensive in 2011 and was accepted to the Jacqueline Kennedy Onassis School at ABT that same year. She then attended the Joffrey Chicago International summer dance intensive on full scholarship and in 2016 she moved to San Francisco to continue her training on scholarship at the San Francisco Ballet School. Jazmine has performed San Francisco Ballet productions such as The Nutcracker, Sleeping Beauty, and the 2018 Gala, and danced the lead role of Grace in Helgi Tomasson's Meisten Mozart. With the Oakland Ballet, she has performed the role of Luna in Luna Mexicana, and the Monkey Queen in Jangala.  This is Jazmine's second season with the Oakland Ballet Company. |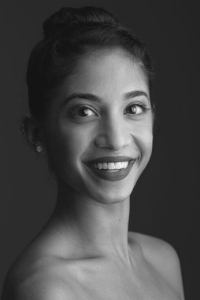 | | | |
| --- | --- | --- |
| |   | Ashley Thopiah has a BFA in Dance Performance from Butler university. She began her dance training at the Christine Rich Studio Dance Academy. She has performed at Dance Chicago and has trained during the summer at State Street Ballet, Joffrey Ballet, and Hubbard Street Dance Chicago. Ashley has performed corps, soloist, and principle roles in ballets Swan Lake, The Nutcracker, Giselle, La Bayadere, Cinderella, and George Balanchine's The Four Temperaments. Joining Oakland Ballet in 2019, she has performed Luna Mexicana, The Nutcracker, and Borderlines by Graham Lustig. As a choreographer, Ashley has created two works for Butler University's dance department, Jyoti and Ekta. Using both modern dance and Bharatanatyam, a form of classical Indian dance, she expresses the two distinct but intertwined aspects of her identity. Both styles use motion and gesture to express emotion and illuminate the joining of two cultures. During the summer of 2018, Ekta was performed in the National Opera House in Warsaw, Poland, across Prague, Krakow, Poznan, and Bratislava. |