2023 – 2024 Season Dancers
Click on an image to view each dancer's bio.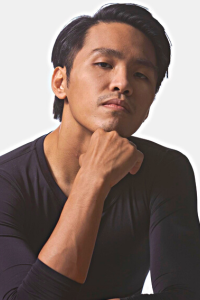 AL
Bio:
AL Abraham

(he/him), an artist from the Philippines, started dancing at the age of 10 with the Effie Nañas Dance Center and later joined the Cultural Center of the Philippines dance school. He is a graduate of Philippine High School for the Arts as a ballet major and holds a diploma in Creative Performing Arts from the University of the Philippines. Abraham was the recipient of the Jury award at the Korea International Modern Dance Competition, the 2014 Manolo Rosado Award and the 2016 2nd prize winner at the CCP Ballet Competition, Wifi body 2016 1st prize winner of Micheal Que's Negatives to Positives, and Yokohama Dance collection finalist. In his professional career he has danced with Ballet Philippines, Alice Reyes Dance, and most recently with Springfield Ballet as a soloist. As a choreographer he has created

1x1x1x5

,

Kada Paningkamot

which was featured at the young choreographers showcase and later became a part of the touring repertory with Alice Reyes Dance, and

Tuloy Ang Pasok,

a dance film which later became an annual Christmas production of Alice Reyes Dance. He is excited for his first season with the Oakland Ballet.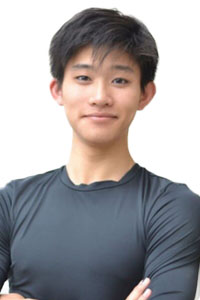 Lawrence
Bio:
Lawrence Chen

(he/him)

grew up in Southern California, studying ballet, contemporary, and hip-hop under the care of Victor and Tatiana Kasatsky and their faculty from the age of thirteen. He went on to compete in the YAGP, placing in the Top 12 Pas De Deux in the New York Finals of 2014 as well as in the Top 3 soloist at regional venues for several years. At Pomona College, Lawrence obtained a BA in chemistry with mathematics, took on collegiate ballroom, and performed as a principal dancer for the Inland Pacific Ballet under the watchful eye of Victoria Koenig. In addition to dancing with the Oakland Ballet Company, Lawrence teaches ballet and tutors high school STEM subjects. At OBC, he has performed as the deer dancer in Graham Lustig's

Luna Mexicana

and in the title role of

The Nutcracker

. Lawrence has also been featured in new works by choreographers Caili Quan, Megan and Shannon Kurashige, and Phil Chan, a co-founder of Final Bow for Yellowface. This is Lawrence's third full season with the Oakland Ballet.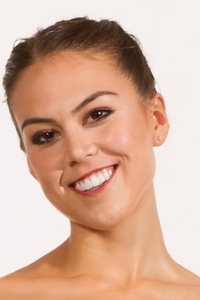 | Karina | Bio: |
| --- | --- |
| | Karina Eimon (she/her) is from the Bay Area and trained with Ayako School of Ballet. Under the tutelage of Ayako Takahashi, she placed in the top three of YAGP SF for five consecutive years. In 2014 during her senior year of high school, she was invited to compete in the International Ballet Competition in Jackson, Mississippi, where she was offered a trainee contract with Ballet Memphis. From there, she joined Milwaukee Ballet II then danced with Colorado Ballet. Karina joined Oakland Ballet in 2019 and has performed the Princess in Phil Chan's Ballet des Porcelaines, featured roles in Jangala, Luna Mexicana, and The Nutcracker, as well as works by Benjamin Briones, Seyong Kim, Alyah Baker, Sean Dorsey, and Bobby Briscoe. Passionate about sharing her love of dance and movement, Karina is a ballet teacher and certified GYROTONIC® instructor. |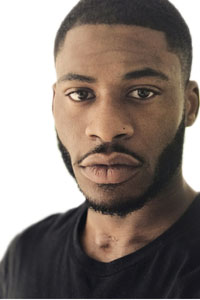 | William | Bio: |
| --- | --- |
| | William Brewton Fowler Jr. (he/him) is a freelance dancer from Augusta, GA who studied contemporary dance at The University of North Carolina School of the Arts in Winston-Salem, NC. While at UNCSA, he had the honor of performing Twyla Tharp's Sweet Fields for Sally Ride's Tribute at the Kennedy Center. He has danced works by Maurya Kerr, José Limón, Grady Bowman, Bill T. Jones, Juel D. Lane, Susan Jaffe, Merce Cunningham, Ming-Lung Yang and Kimberly Bartosik. William has performed with DawsonDanceSF, Stephanie Batten Bland in New York, Gallim, under the direction of Andrea Miller, and spent seven summers with Terpsicorps Theatre of Dance directed by Heather Maloy. With Oakland Ballet he has performed roles in Luna Mexicana, the trio in The Birthdays, created the role of Coffee in The Nutcracker, Boots by Grayson McGuire and Shiori Kamijo, and created roles in works by Elaine Kudo, Benjamin Briones, and Graham Lustig. He co-choreographed a duet with Frankie Peterson which was featured in the Black Choreographers Festival and created I'll love you from here for Oakland Ballet's 2023 Rainbow Dances. This is Wiliam's second season with the Oakland Ballet. |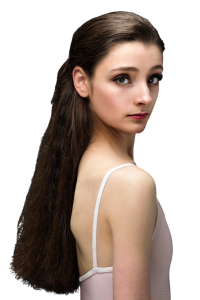 Florrie
Bio:
Florrie Sésé Geller

(she/her) began her training with Marcia Dale Weary and faculty at Central Pennsylvania Youth Ballet. She continued her education at Next Generation Ballet with Ivonne Lemus and directors Peter Stark and Philip Neal, performing Aurora and Giselle in their full-length productions. At the YAGP semi-finals, she was awarded the gold medal and danced in the Final Round of YAGP at Lincoln Center, placing in the Top 12. She was awarded the Gillian Murphy Scholarship to UNCSA by Susan Jaffe and Gillian Murphy as well as scholarships to the School of American Ballet's summer term, and San Francisco Ballet School. She continued her professional training with Wilhelm Burmann and Magaly Suarez. At 18, Florrie joined Cincinnati Ballet, dancing Princess Florine in Devon Carney's

The Sleeping Beauty

, Jiri Kylian's

Sechs Tanze

, and works by Sarah Van Patten, Myles Thatcher, Adam Hougland, Kirk Petersen, Septime Webre, and Victoria Morgan. In 2019, she represented the USA at the Beijing International Ballet and Choreographic Competition. She originated Arsinoe in Heather Malloy's

Cleopatra

with Terpsicorps Theatre of Dance, and performed the Black Swan pas de deux with Rochester City Ballet. Florrie has been featured in Dance Spirit Magazine and the podcasts Becoming Ballet, and Dancer Talks.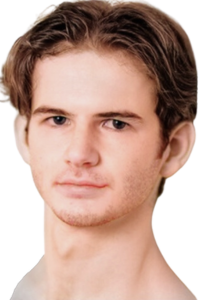 Alexander
Bio:
Alexander Griffith

(he/him) comes to Oakland Ballet from Rochester City Ballet, with over a decade of training from Charlotte Ballet. He also attended Northwest School of the Arts where he received several nominations and honors. Some of his early roles include Fritz and the Nutcracker Prince in Charlotte Ballet's annual production of the

Nutcracker,

as well as Jean Pierre Bonnefoux's Gopak in Act II. Other favorite pieces from his time in Charlotte include the Blue Bird variation from

Sleeping Beauty

and Albrect's variation from

Giselle

. As a professional, Alexander performed as Quint in Salvatore Aiello's

Turn of the Screw

at the Rochester Fringe Festival. With Rochester City Ballet, he danced Cavalier, Russian, Rat King and Dr Stahlbaum in the

Nutcracker

as well as Francois in Mark Diamond's

Moulon d'Paris

, and Jared Allen's

Into the Blue

. Now, he is tremendously excited for the opportunity to dance with Oakland Ballet where he hopes to continue his artistic growth and provide a positive contribution to the company.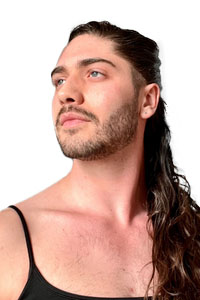 | Logan | Bio: |
| --- | --- |
| | Logan Martin (they/them), is a trans non-binary individual from Silverdale, WA. Logan trained at Houston Ballet Ben Stevenson Academy and has danced professionally with Pennsylvania Ballet and Ballet West. In 2017 they stepped away from performing to honor themself and to focus on their mental health. They returned to dance in January 2022, performing as a guest artist with various companies and schools in the Salt Lake City area. Logan joined Oakland Ballet Company with excitement in Fall of 2022 and has performed the Cavalier in The Nutcracker, the Sorcerer in Phil Chan's Ballet des Porcelaines, Duet from Exquisite Corpse by Phil Chan, Guardians by Graham Lustig, Boots by Grayson McGuire and Shiori Kamijo, and Club LC by Bobby Briscoe. |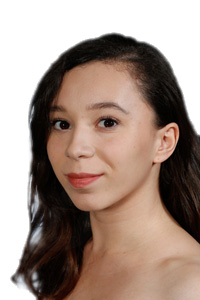 | Jazmine | Bio: |
| --- | --- |
| | Jazmine Quezada (she/her) is from Ventura County, California where she began her ballet training at age 11 with Ventura County Ballet and was the first to receive the Ron Noblin Full Scholarship Award. Jazmine attended American Ballet Theater's New York summer intensive in 2011 followed by the Joffrey Chicago International summer dance intensive on full scholarship. In 2016 she moved to San Francisco to continue her training on scholarship at the San Francisco Ballet School. There she performed with the San Francisco Ballet in The Nutcracker, Sleeping Beauty, and in the leading role of Grace in Helgi Tomasson's Meisten Mozart. Since joining the Oakland Ballet in 2018, she has performed the role of Luna in Luna Mexicana, the Sugar Plum Fairy in Graham Lustig's The Nutcracker, Elaine Kudo's Duet and Phil Chan's Quartet from Exquisite Corpse, created roles in works by Caili Quan, and Megan and Shannon Kurashige, and appeared in the dance films Brief Encounter, In Plain Sight, and What I See.  |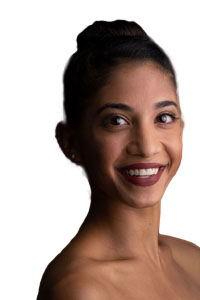 | Ashley | Bio: |
| --- | --- |
| | Ashley Thopiah (she/her) received her BFA in Dance Performance from Butler University. She began her dance training at the Christine Rich Dance Academy and furthered her training in summer programs at State Street Ballet, Joffrey Ballet, and Hubbard Street Dance Chicago. At Butler, Ashley performed corps, soloist, and principal roles in Swan Lake, The Nutcracker, Giselle, La Bayadere, Cinderella, and George Balanchine's The Four Temperaments. As a choreographer, Ashley has created two works for Butler University's dance department, Jyoti and Ekta. Using both modern dance and Bharatanatyam, a form of classical Indian dance, she expresses the two distinct but intertwined aspects of her identity. During the summer of 2018, Ekta was performed in the National Opera House in Warsaw, Poland, across Prague, Krakow, Poznan, and Bratislava. Joining Oakland Ballet in 2019, she created the role of Coffee in The Nutcracker, as well as featured roles in The Birthdays, 4 Parts Jazz by Alyah Baker, Club LC by Bobby Briscoe, and Phil Chan's Quartet and Seyong Kim's Duet from Exquisite Corpse. |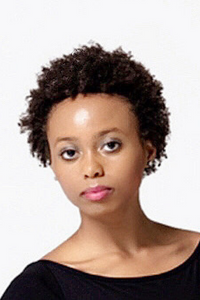 | Nicole | Bio: |
| --- | --- |
| | Nicole Townsend (she/her) was born in San Jose, California. She began dancing at age 2 and began formal ballet training at Ballet San Jose at age 7. Her training continued at City Ballet School in San Francisco. After a Summer Intensive on scholarship at Pacific Northwest Ballet, Nicole was accepted into their Professional Division Program. While there, she had the opportunity to perform with the company in The Nutcracker. She joined the Second Company of Kansas City Ballet where she performed Devon Carney's The Nutcracker, Michael Pink's Dracula and Septime Webre's Wizard of Oz. She was awarded a full scholarship to Paris Opera Ballet Summer Intensive, was a recipient of the American Friends of Paris Opera Ballet Scholarship, and studied at the Dutch National Summer Program in Amsterdam. Nicole joined Oakland Ballet in 2022 and has been seen in Benjamin Briones Mixtecas, Graham Lustig's Luna Mexicana and The Nutcracker as well as Phil Chan's Duet from Exquisite Corpse. Nicole is very excited to continue her career with the Oakland Ballet Company. |