Click on an image to view each dancer's bio.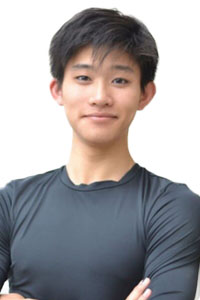 Lawrence
Bio:
Lawrence Chen

(he/him)

 grew up in Southern California, studying ballet under the care of Victor and Tatiana Kasatsky from the age of thirteen. He went on to compete in the YAGP, placing in the Top 12 Pas De Deux in the New York Finals of 2014 as well as in the Top 3 soloist at regional venues for several years. At Pomona College, Lawrence obtained a BA in chemistry with mathematics, took on collegiate ballroom, and performed as a principal dancer for the Inland Pacific Ballet under the watchful eye of Victoria Koenig. Lawrence currently works at a biotech company, tutors high school STEM subjects, and performs with Oakland Ballet Company. At OBC, he has performed in Graham Lustig's

Luna Mexicana

as the deer and

The Nutcracker

in the title role. Lawrence has also been featured in various works created by several choreographers, including Caili Quan, Megan and Shannon Kurashige, and Phil Chan, a co-founder of Final Bow for Yellowface. This is Lawrence's second season with the Oakland Ballet.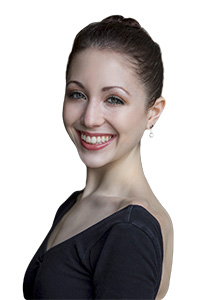 Lizzie
Bio:
Lizzie Devanney

(she/her)

of Bel Air, Maryland, began her training with Dance Conservatory of Maryland and continued with University of North Carolina School of the Arts (UNCSA.) After graduating from high school in 2019, she was invited to join the professional division at Pacific Northwest Ballet (PNB). She has attended summer programs at Pacific Northwest Ballet, Carolina Ballet, Boston Ballet, School of American Ballet, and Next Generation Ballet. In 2020, she was selected for the Royal Danish Ballet – PNB Exchange Program and was one of 25 young dancers awarded a scholarship from the American Friends of the Paris Opera & Ballet to support her continued training. Her repertoire includes Kent Stowell's

Cinderella,

Ethan Steifel's

The Nutcracker,

Helen Pickett's

Petal, Kingdom of the Shade's

from Natalia Makarova's

La Bayadére

and George Balanchine's

The Nutcracker, Concerto Barocco

and

Serenade.

During the 2021-2022 season she danced with Pittsburgh Ballet Theater and is very excited to join Oakland Ballet this season.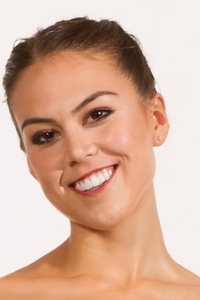 Karina
Bio:
Karina Eimon

(she/her) is from the Bay Area and trained with Ayako School of Ballet. Under the tutelage of Ayako Takahashi, she placed in the top three of YAGP SF for five consecutive years. In 2014 during her senior year of high school, she was invited to compete in the International Ballet Competition in Jackson, Mississippi, where she was offered a trainee contract with Ballet Memphis. From there, she joined Milwaukee Ballet II then danced with Colorado Ballet. She joined Oakland Ballet in 2019 and has since performed works by Graham Lustig such as Jangala, Luna Mexicana, and Nutcracker. She is also a ballet teacher and certified GYROTONIC® instructor, and is very passionate about sharing her love of dance and movement.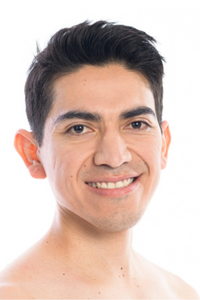 | César | Bio: |
| --- | --- |
| | César Lino (he/him) was born in Salina Cruz, Oaxaca, México. He graduated from the Joffrey Ballet School in NYC and has danced with San Jose Dance Theatre, New Jersey Ballet and several other dance companies in the USA. Some of his roles include Lysander in Midsummer Night's Dream, the Prince in The Nutcracker and, more recently, the cover for Bernardo in Opera San Jose's production of West Side Story. |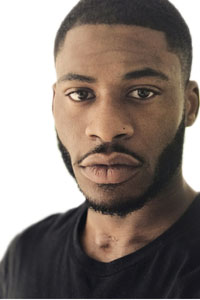 | William | Bio: |
| --- | --- |
| | William Brewton Fowler Jr. (he/him) is a freelance dancer from Augusta, GA who studied contemporary dance at The University of North Carolina School of the Arts in Winston-Salem, NC. While at UNCSA, he had the honor of performing Twyla Tharp's "Sweet Fields" for Sally Ride's Tribute at the Kennedy Center. He also danced works by Maurya Kerr, José Limón, Grady Bowman, Bill T. Jones, Juel D. Lane, Susan Jaffe, Merce Cunningham, Ming-Lung Yang and Kimberly Bartosik. He's spent six summers with Terpsicorps Theatre of Dance directed by Heather Maloy. In San Francisco, he worked for Gregory Dawson's company, DawsonDanceSF, and had the opportunity to co-choreograph a duet with Frankie Peterson for the Black Choreographers Festival. In New York, he performed for Summer Stage with Stephanie Batten Bland's Company, SBB. He also worked with Gallim Dance under the direction of Andrea Miller. This will be William's first season with Oakland Ballet. |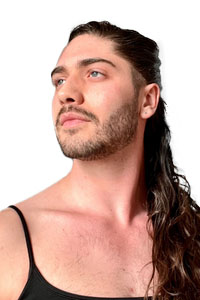 | Logan | Bio: |
| --- | --- |
| | Logan Martin (they/them), is a trans non-binary individual from Silverdale, WA. Logan trained at Houston Ballet Ben Stevenson Academy (2011-2012) and has danced professionally with Pennsylvania Ballet (2010-2011) and Ballet West (2012-2017). In 2017 they stepped away from performing to honor themself and to focus on their mental health. They returned to dance in January 2022, performing as a guest artist with various companies and schools in the Salt Lake City area. Logan joined Oakland Ballet Company with excitement in Fall of 2022. |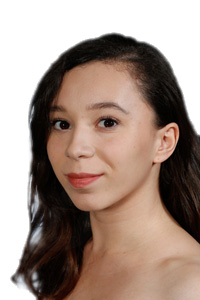 Jazmine
Bio:
Jazmine Quezada (she/her) is from Ventura County, California where she began her ballet training at age 11 with Ventura County Ballet and was the first to receive the Ron Noblin Full Scholarship Award with Ventura County Ballet. Jazmine attended American Ballet Theater's New York summer intensive in 2011 and was accepted to the Jacqueline Kennedy Onassis School at ABT that same year. She then attended the Joffrey Chicago International summer dance intensive on full scholarship and in 2016 she moved to San Francisco to continue her training on scholarship at the San Francisco Ballet School. Jazmine has performed San Francisco Ballet productions such as The Nutcracker

,

Sleeping Beauty,

and the 2018 Gala, and danced the lead role of Grace in Helgi Tomasson's

Meisten Mozart

. With the Oakland Ballet, she has performed the role of Luna in

Luna Mexicana

, and the Monkey Queen in

Jangala

.  This is Jazmine's second season with the Oakland Ballet Company.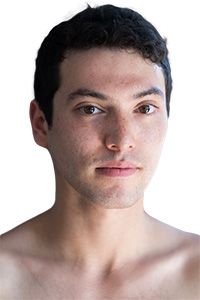 Lucas
Bio:
Lucas Sverdlen

(he/him) grew up in New Jersey, starting his training with the New Jersey Ballet. He has attended the ABT, Bolshoi Ballet, and Martha Graham intensives. Upon moving to NYC for college, he continued to dance in various ballet and modern performances, with companies such as Dances Patrelle. He holds a BA in Acting from Marymount Manhattan College. As a theatre performer, he has sung at Brandy's Piano Bar, The Duplex, and The Stonewall Inn. He is very excited to be joining the Oakland Ballet Company for his first season!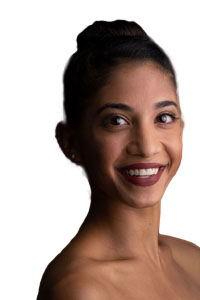 Ashley
Bio:
Ashley Thopiah (she/her)

has a BFA in Dance Performance from Butler university. She began her dance training at the Christine Rich Studio Dance Academy. She has performed at Dance Chicago and has trained during the summer at State Street Ballet, Joffrey Ballet, and Hubbard Street Dance Chicago. Ashley has performed corps, soloist, and principle roles in ballets

Swan Lake

,

The Nutcracker

,

Giselle

,

La Bayadere

,

Cinderella

, and George Balanchine's

The Four Temperaments

. Joining Oakland Ballet in 2019, she has performed

Luna Mexicana

,

The Nutcracker

, and

Borderlines

by Graham Lustig. As a choreographer, Ashley has created two works for Butler University's dance department,

Jyoti

and

Ekta

. Using both modern dance and Bharatanatyam, a form of classical Indian dance, she expresses the two distinct but intertwined aspects of her identity. Both styles use motion and gesture to express emotion and illuminate the joining of two cultures. During the summer of 2018,

Ekta

was performed in the National Opera House in Warsaw, Poland, across Prague, Krakow, Poznan, and Bratislava.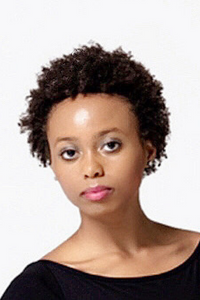 Nicole
Bio:
Nicole Townsend

(she/her)

was born in San Jose, California. She began dancing at age 2 and at an early age she realized that her true love was ballet. She began her formal ballet training at Ballet San Jose at age 7 under the direction of Lise la Cour.  At age 15, she went on to extend her training for the next three and a half years at City Ballet School in San Francisco. There she danced many roles ranging from Le Corsaire Pas de trois to Spanish, Arabian and Mirliton leads in the Nutcracker as well as Don Quixote and Sleeping Beauty. She moved away from home at age 18 to train with Marat Daukayev in Los Angeles and performed Paquita duets, variation and grand pas corps. Ms.Townsend was then awarded a scholarship to the Pacific Northwest Ballet (PNB) 2019 summer intensive and was subsequently accepted into their Professional Division Program. While at Pacific Northwest Ballet she learned many Balanchine variations such as "Divertimento .15" and "Who Cares?" She also performed "the Nutcracker" with the Company and performed the roles of Spanish, Chinese, Grandma, Snow and Flowers. After Nicole's first year as a Professional Division student she was awarded a full scholarship to Paris Opera Ballet 2020 summer intensive through PNB and then was  later a recipient of the American Friends of Paris Opera Ballet Scholarship Award in 2020. During the Covid quarantine, Nicole completed her second year with PNB over Zoom and then was accepted into Kansas City Ballet Second Company (KCBII)  where she performed in Devon Carney's "The Nutcracker," Michael Pink's "Dracula" and  Septime Webre's "Wizard of Oz." She also performed numerous second company presentations and danced "Raymonda," "Serenade" and Spanish Lead from the Nutcracker. After her time with Kansas City Ballet she was accepted to the Dutch National Summer Program in Amsterdam where she learned the Wedding Pas from Ernst Meisner and performed other pieces from "Sleeping Beauty.". She is very excited to continue her ballet career as a member of Oakland Ballet  Company and eagerly anticipates the new challenges and new experiences this opportunity will present!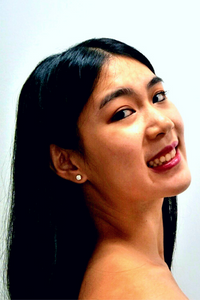 Rebecca
Bio:
Rebecca Huang

(she/her) is an Oakland native. She started her ballet training at the age of five

years old with Patrica Hunter at the Redwood Heights Recreation Center in Oakland. At age

seven years old, she performed her first Nutcracker at the Paramount Theatre with the Oakland

Ballet Company as a drummer mouse. At age eight years old, Rebecca attended Oakland Ballet

School under the guidance of Denise and Joral Schmalle, both former ballet dancers of the

Oakland Ballet Company. At Oakland Ballet School, she performed pieces choreographed by

Ronn Guidi such as "La Boutique Fantasque", "Hansel and Gretel" and "The Secret Nutcracker".

At fourteen years old, she danced under the guidance of Abra Rudisill, former ballet mistress of

Ronn Guidi and artistic director of Alameda Ballet Academy. At age fifteen years old, she

received Russian Vaganova training and danced under the artistic director of Galina Alexandrova at City Ballet School in San Francisco. This will be Rebecca's first season dancing with the Oakland Ballet Company as an apprentice!
Rebecca Huang – Apprentice