Click on an image to view dancer info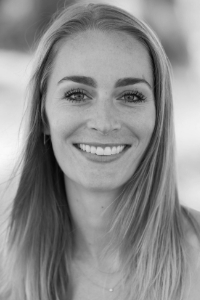 Marianne Bassing

 grew up in Marin County California, training at Marin Dance Theatre. While training Marianne received full scholarship, and the 2nd Level award at NFAA. Marianne continued her training at the Joffrey Trainee program in Chicago. Marianne began her professional career as an apprentice with the Dresden Semper Opera, performing works by director, Aaron S. Watkins, and works by George Balanchine. She then moved to the Estonian National Ballet as a Corps De Ballet dancer under the directorship of Thomas Edur, where she performed works by Tiit Härm, Ronald Hynd, Gyula Harangozó, Kenneth MacMillan, John Cranko, Ben Stevenson, as well as Thomas Edur. Marianne was given the opportunity to perform soloist roles in Thomas Edur and Jvgeni Neff's 

La Bayadere

, Wayne Mcgregor's 

Symbiont(s)

, and Robert Binet's 

Voces Intimae

. This will be Marianne's first full season with Oakland Ballet.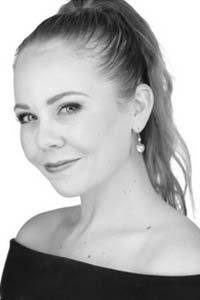 Samantha Bell

, from Orange County, California, trained with the Anaheim Ballet on full scholarship and joined their company in 2008. She won third place at Youth American Grand Prix and went on to the New York City finals. From 2010-2015, Samantha danced with the State Street Ballet of Santa Barbara (SSB) where she performed soloist roles including the Autumn Fairy in Rodney Gustafson's 

Cinderella

 and Bianca in Robert Sund's 

Taming of the Shrew

. She originated the lead role of Mrs. Medlock in Josie Walsh's premiere of 

The Secret Garden

. Samantha's piece, titled 

Pistolero

, became the first-ever dancer choreographed creation to be added to the company repertoire. She toured extensively with SSB, including a two month tour of China. Samantha has danced in television, film, as well as the MTV Video Music Awards. Bell has performed with Menlowe Ballet, Western Ballet and ARC Dance in Seattle. Since joining OBC in 2017, Bell has been featured in leading roles such as Shere Khan in Jangala and the Bride in Luna Mexicana. This is her third season with Oakland Ballet.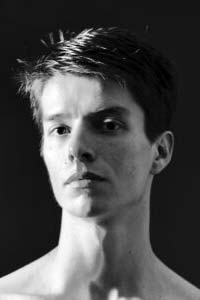 Zachariah Ross Bigbee

 

was born in the mountains of New Mexico where he began training in dance at the end of his senior year of high school. He went on to study Mathematics and Russian Language at the University of Arizona in Tucson. He has trained at the Nederlands Dans Theater summer intensive, spent several months in Tel Aviv, Israel exploring the gaga movement language of Batsheva Dance Company, and trained in aerial circus apparatus in Moscow with state circus artist Viktoriya Zhukotsova.  He went on to dance professionally in Chicago, under the directorship of David Maurice Johnson, and as a guest artist with Zikr Dance Ensemble in Denver, Colorado and Convergence Ballet in Phoenix, Arizona. In 2017 he served as co-choreographer and producer for the work "Mechanical Nature". Zachariah is excited to take part in his first engagement with Oakland Ballet.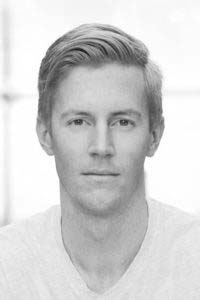 Originally from Long Beach, CA, 

Skylar Burson

 began his formal training at Lauridsen Ballet Centre in Torrance, CA under the artistic direction of Diane Lauridsen. After graduating from Long Beach City College, Skylar's aspirations of dancing professionally came true when he joined Utah Metropolitan Ballet. Throughout his training and professional career, he has worked with renowned choreographers such as Garrett Ammon, Jacqueline Colledge, Heather Gray, Alan Hineline, Robert Kelley, Eva Stone, and Repetiteurs of the George Balanchine Trust. Skylar was also selected to perform in Garrett Ammon's Winter with Wonderbound in Denver, CO. He has set original works on South Bay Ballet and Utah Metropolitan Ballet II that were selected to perform at RDA/P annual festivals and was the Ballet Master for South Bay Ballet for two years. Skylar is looking forward to joining the Oakland Ballet for the 2019-2020 season.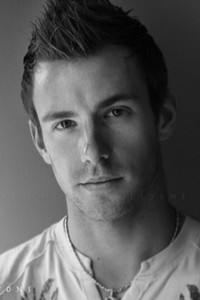 Christopher Dunn

 

has danced as a principal dancer with Reno Dance Company (RDC) productions in Reno, NV since 2002 – dancing classical and contemporary works. He also danced professionally on the Royal Caribbean International Cruise Line, and various productions throughout Nevada and California. He has taught jazz, tap, ballet and hip-hop at numerous schools, including the University of Nevada, Reno. In the Bay Area, Christopher has danced with Napoles Ballet and Peninsula Ballet. He joined Dance Theatre of San Francisco in 2013 as a founding member. Christopher also serves as Oakland Ballet's Wardrobe Manager and resident Costume Designer.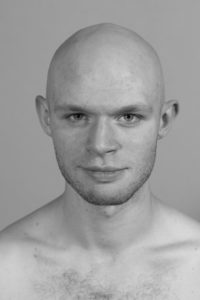 Aidan O'Leary

 recently completed his BFA at the Alonzo King Lines Ballet BFA Program at Dominican University, where he studied and performed works by Arturo Fernandez, Gregory Dawson, and Laura O'Malley, among many others. During his time there he performed classical and contemporary works with Stapleton Ballet, SAFEhouse Arts, and Grace Cathedral's San Francisco Movement Arts Festival. Since graduating he has been active around the SF dance scene, performing with Quirk Dance, Man Dance Company, Kathy Mata Ballet, and CRAFT Dance Series. This is his first season with Oakland Ballet.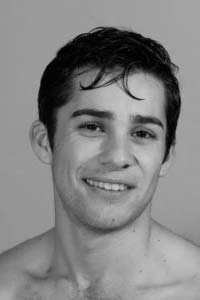 Brandon Perez

, born and raised in San Mateo, California, started his dance training at Tiffany's Dance Academy in South San Francisco – learning many different styles of dance under Jessi Rodriguez, Claire Calalo Berry, and Hannah Varga, and tap and musicality with Loree Kenagy. As his focus shifted more towards ballet, he began training at The Academy of Ballet in San Francisco working with Zory Karah, Richard Gibson, and Connolly Strombeck. Brandon is an advocate for bullying prevention and depression awareness and shares his story freely in the hope that he can help others through any trouble and heartbreak they may be experiencing. This is Brandon's second season with Oakland Ballet.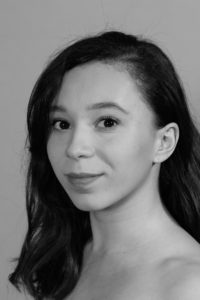 Jazmine Quezada

 is from Ventura County, California where she began her ballet 

training at age 11 with Ventura County Ballet and was the first to receive the Ron 

Noblin Full Scholarship Award with Ventura County Ballet. Jazmine attended American 

Ballet Theater's New York summer intensive in 2011 and was accepted to the 

Jacqueline Kennedy Onassis School at ABT that same year. She then attended the Joffrey Chicago International summer dance intensive on full scholarship and in 2016 

she moved to San Francisco to continue her training on scholarship at the San Francisco Ballet School. Jazmine has performed San Francisco Ballet productions such as 

The Nutcracker

, 

Sleeping Beauty,

 and the 2018 Gala, and danced the lead role of Grace in Helgi Tomasson's 

Meisten Mozart

. With the Oakland Ballet, she has performed the role of Luna in Luna Mexicana, and the Monkey Queen in Jangala.  This is Jazmine's second season with the Oakland Ballet Company.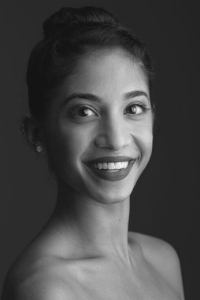 Ashley Thopiah

 has a BFA in Dance Performance from Butler university. She began her dance training at the Christine Rich Studio Dance Academy. She has performed at Dance Chicago and has trained during the summer at State Street Ballet, Joffrey Ballet, and Hubbard Street Dance Chicago. Ashley has performed corps, soloist, and principle roles in ballets including Swan Lake, The Nutcracker, Giselle, La Bayadere, Cinderella, and George Balanchine's The Four Temperaments. Ashley has choreographed pieces for Butler's dance department, including Jyoti and Ekta. Her choreography modern and Bharatanatyam, a form of classical Indian dance to express two distinct but intertwined aspects of her identity. Both styles use motion and gestures to express various features of human emotion and illuminate two cultures coming together. During the summer of 2018, Ekta was performed in the National Opera House in Warsaw, Poland, across Prague, Krakow, Poznan, and Bratislava