Graham Lustig's The Nutcracker
Tickets Available Now!
Perfect for all ages!
*Notice: Be aware of ticket resellers. Please purchase tickets only from this website and not through other resellers. We give you the most current discounted prices available through here.*
Tickets range $26-$126. We do not accept 3rd party tickets.
The spirit of the holidays is brought to life with beautiful dancing, magnificent scenery and imaginative costumes. Cheer on Marie and her soldiers as she rescues the Nutcracker Prince from the evil Rat King and then soar with our dancing snowflakes to the Land of Sweets where luscious treats await. The Oakland Symphony along with the Piedmont East Bay Children's Choir bring Tchaikovsky's magnificent score to life. Graham Lustig's The Nutcracker will be the highlight of your holiday season!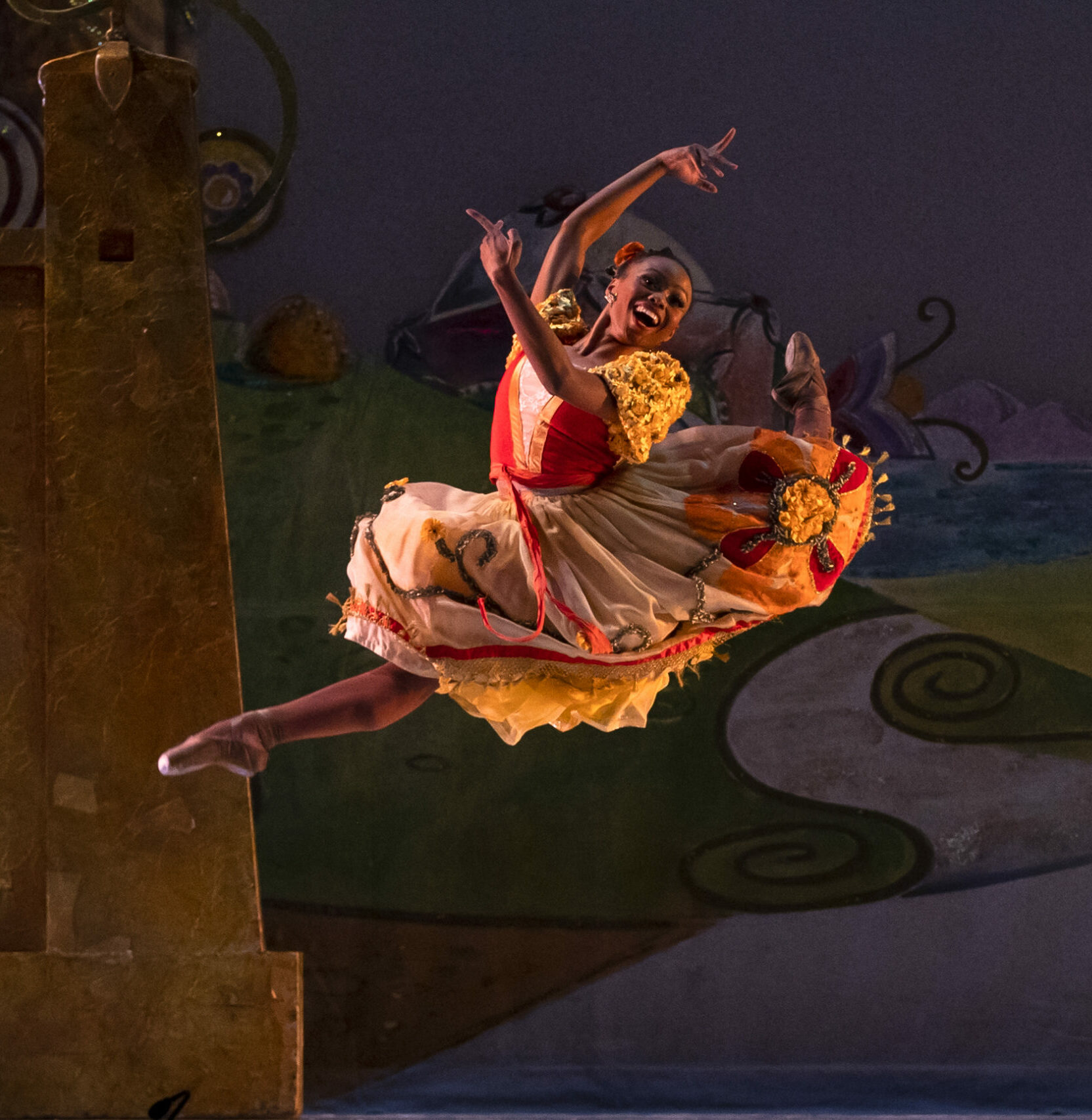 – Performance Dates –
Paramount Theatre, Oakland
2025 Broadway, Oakland
Saturday, December 16th – 11:00am* & 3:00pm
Sunday, December 17th – 1:00pm*
*Sweet Dreams – Join us after our Matinees for sweet treats and a meet and greet opportunity with characters from The Nutcracker! Add on to your ticket for an additional $20! Limited availability. Option for add on will appear once you select seats and click "Buy."
Click here for more information on the Paramount Theatre
Click on the image with the desired date to purchase tickets!
*This event is family-friendly. All ages require a ticket.*
Tips for purchasing tickets: For the best experience, use a desktop or laptop to purchase tickets. In person sales will only be available the day of the performance. Customer support is available via phone at 1-510-893-3132 or by email support@lenusa.com.
Click the seat(s) of your choice – use the legend below the map to help identify seating for ADA/Wheelchair accessibility, Limited Mobility seats, etc.
Below the seating map, your choices will appear – click the drop down menu to select the desired ticket (Adult, Senior/Junior, discount codes)
Click "Buy" to be prompted through the rest of the process
*Groups of 10 or more get a 10% discount. A new ticket named "Group ticket" will appear after selecting 10 seats. Select the new ticket from the drop down menu and then you can add as many as you need.
 To Purchase Tickets by phone, call: 1-510-893-3132
For The Nutcracker Student Assemblies, Click Here.
Meet the Nutcracker Cast who will be joining our regular season dancers for this holiday performance!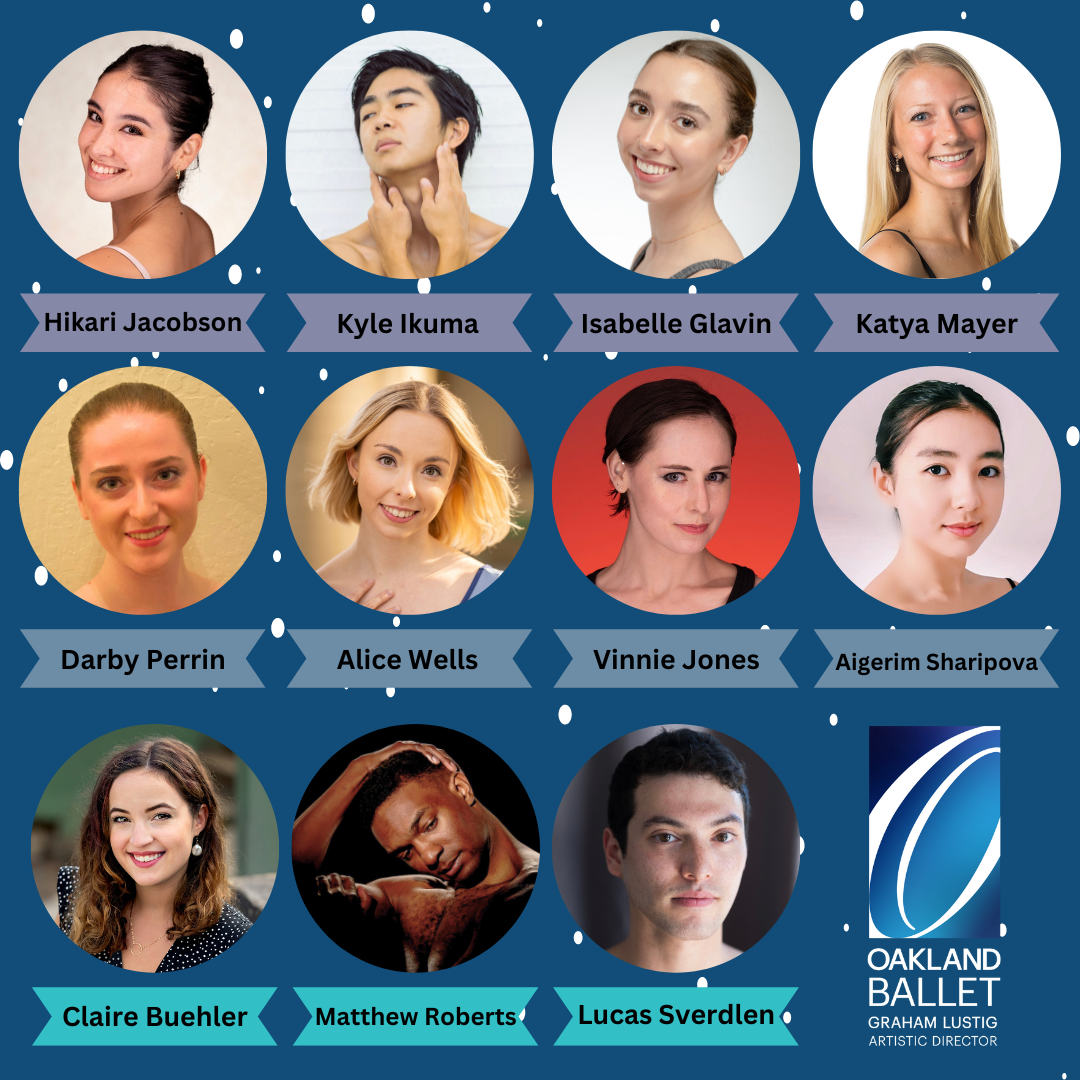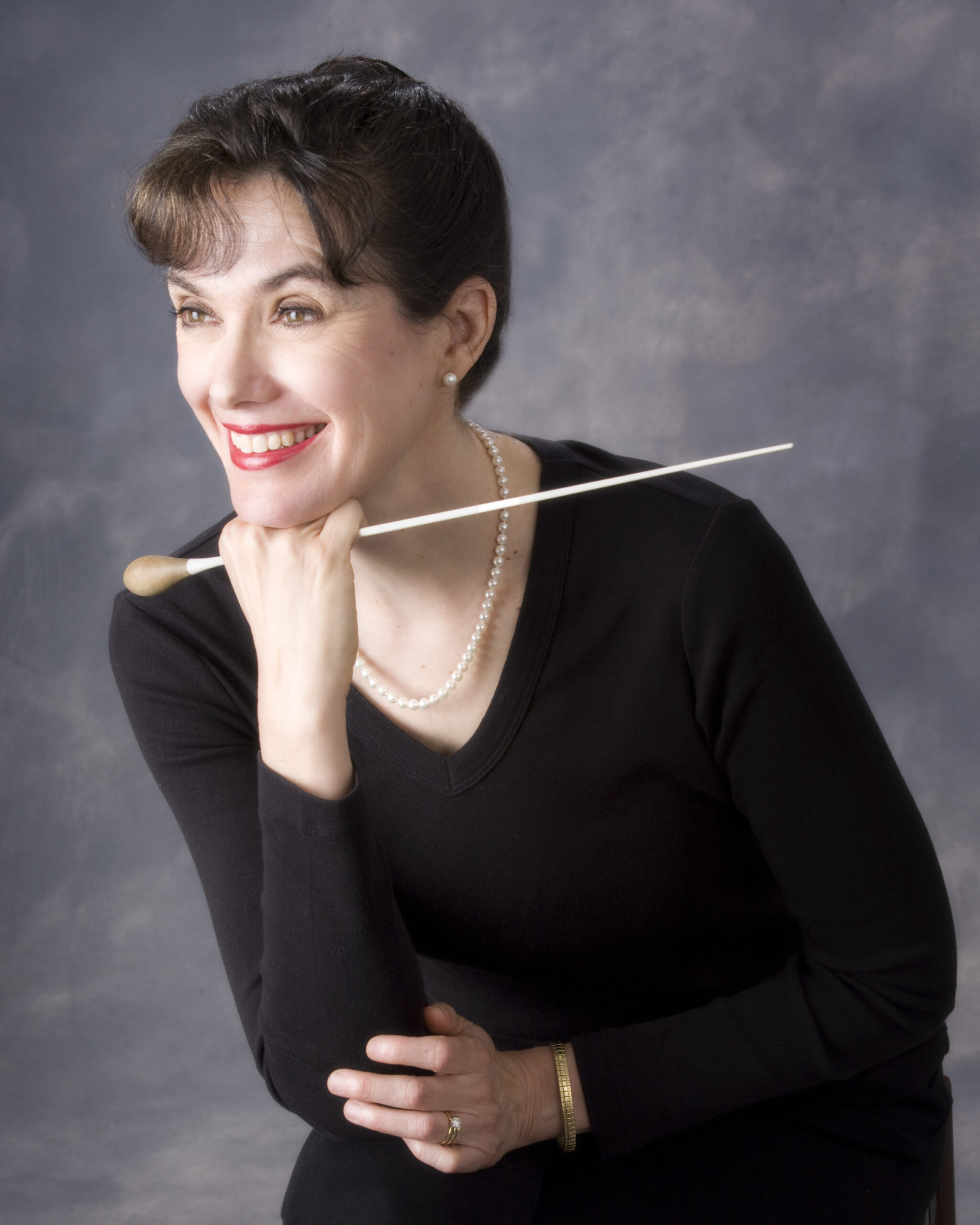 Pamela Martin
GUEST CONDUCTOR
Currently the Music Director of Santa Cruz Ballet Theatre, Pamela Martin has many years of experience working with orchestras as well as ballet companies. She has been the Associate Conductor of the Vallejo Symphony, and is currently Principal Guest Conductor with the Master Sinfonia
Chamber Orchestra.
For four years, she was a staff conductor for Cleveland/San Jose Ballet (now Ballet San Jose), where she conducted productions of Swan Lake, Coppelia, and The Nutcracker. She has also been a guest conductor for Ballet West in Salt Lake City. Martin has frequently appeared as a guest conductor for Oakland Ballet, conducting their production of The Nutcracker with the Oakland Symphony. She appeared in the same capacity with Ron Guidi's Nutcracker production with the newly revived Oakland Ballet, as well as the more recent productions by Graham Lustig. She also continues to conduct Nutcracker for Santa Cruz Ballet Theatre. She has also conducted the University of Texas Symphony Orchestra, Young People's Symphony Orchestra of Berkeley and Calvary Presbyterian Church Chancel Choir in San Francisco. Besides her experience as a conductor, Martin is an accomplished pianist, having played for San Francisco Ballet, Ballet Austin, Marin Ballet, and Marin Dance Theater. She holds a Master of Music degree in Orchestra Conducting from the University of Texas at Austin, and a Bachelor of Music in Piano Performance from the Peabody Conservatory.
Details on the program below.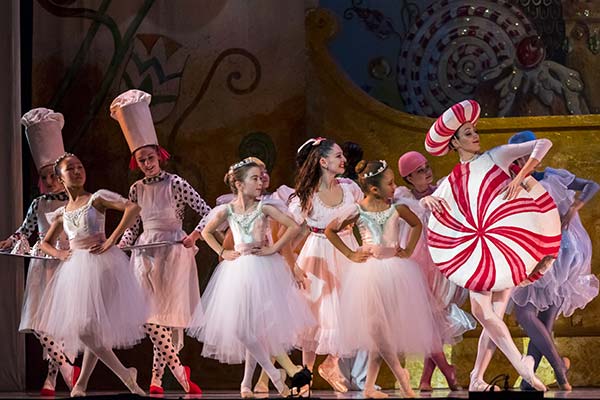 Special Events
Celebrate the season with Oakland Ballet at one of our special Nutcracker season events!
Take a photo with the cast, get autographs from your favorite dancers, and enjoy cookies and refreshments at the post performance Sweet Dreams Party! You must also have attended the Nutcracker performance.
All ages require a ticket.
Limited availability. Option for add on will appear once you select seats and click "Buy."
Running time is approximately 2 hours, including intermission.
Doors open 60 minutes before show time.
No outside food or beverage allowed.
Theatre Location: This event will take place at the Paramount Theatre Center in downtown Oakland: 2025 Broadway, Oakland (Broadway between 20th and 21st streets).
Public Transportation:
– We highly encourage using public transportation to get to the venue! The Paramount Theatre is 500 feet from the 19th Street BART Station. Take the stairs up from the station ("20th Street Exit"), and walk NORTH on Broadway toward 21st Street. For routing information, select "19th Street, Oakland" as your destination on this BART Trip Planner.

Parking:
– While the Paramount Theatre does not have any parking of its own, it is surrounded by several major parking facilities. Parking is available at the City of Oakland's Telegraph Plaza Garage located at 2100 Telegraph Avenue (at 21st Street). The garage is directly across the street from the Paramount Theatre's Box office and 21st Street entrance. Entrance to the lot may be accessed via Telegraph Avenue.
– There is also limited designated street parking available on the blocks surrounding the Paramount Theatre.
Current COVID protocols:
Face masks and proof of vaccination are not required for this event. We do ask that you please stay home if you have tested positive for Covid or do not feel well and cannot attribute symptoms to another known cause, such as allergies or a pre-existing condition.
Bag Policy:
In order to provide a safe environment and expedite guest entry into the theatre, we strongly encourage guests to only bring essential items in bags 4.5" x 6.5" or smaller.
Permitted Bags:
– Bags measuring 18" x 12" x 12" or smaller
– Bags with required medical items or equipment within the permitted bag size
– Diaper bags (1 per child) within the permitted bag size
– Bag must fit and be stored under your seat
– Bags cannot take up a seat or cause an obstruction
– All bags are subject to search at the venue's discretion
Prohibited Bags:
– Bags larger than 18" x 12" x 12"
– Briefcases or any hard-sided bag
– Luggage of any kind
– Camera Bags
Stage Bouquets provided by