Oakland Ballet Company's programs engage a diverse range of community members through the commissioning of vibrant new works, innovative collaborations with artists of other genres, and compelling educational programs that cultivate the next generation of dance lovers. We welcome you to explore the history of OBC's collaborations under the guidance of Artistic Director Graham Lustig.
Graham Lustig's The Nutcracker | 2011-Present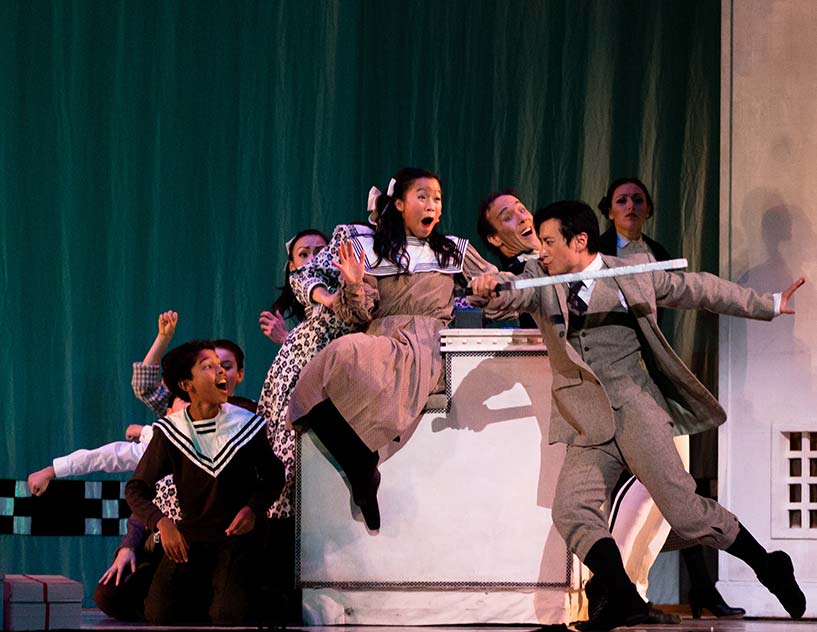 Graham Lustig's The Nutcracker brings to life the spirit of the holiday season with beautiful dancing, magnificent scenery and imaginative costumes.
Choreographers
Musicians:
Oakland East Bay Symphony, directed by Michael Morgan (2011-present)
Mt. Eden High School Women's Ensemble, directed by Ken Rawdon (2012, 2014-2016)
Oakland Youth Chorus, directed by LaNell Martin (2013)
Piedmont East Bay's Children's Choir Concert Choir, directed by Robert Geary and conducted Andrew Brown (2017 – present)
Luna Mexicana | 2016-Present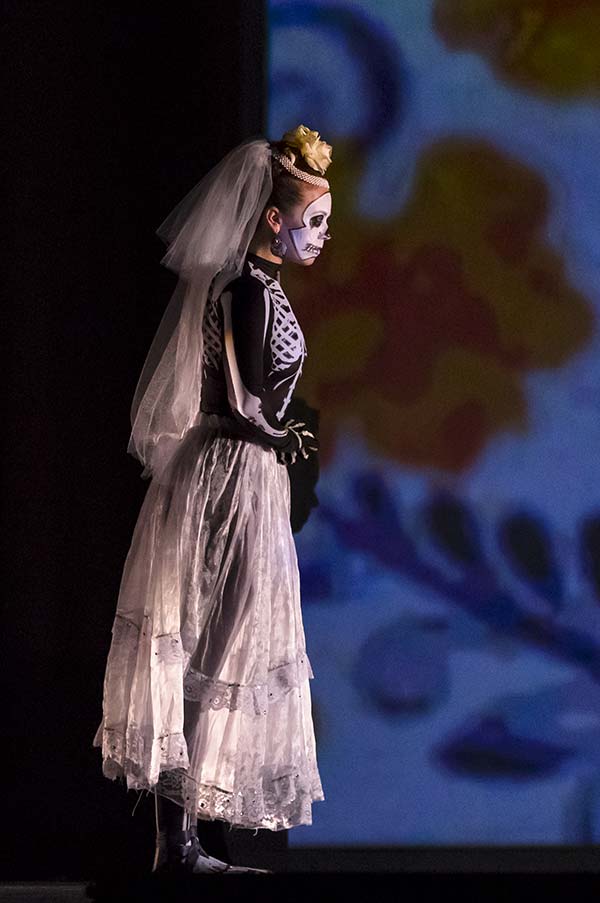 Luna Mexicana brings the community together for a celebration of Dia de los Muertos through spirited dancing, live music, colorful costumes, and a festive atmosphere.
Choreographers:
Graham Lustig, Luna Mexicana (2016-present)
José Limón, Chaconne (2017)
Graham Lustig, Martin Romero Viva la Vida! (2018)
Guest Performing Groups:
 Ballet Folklorico Mexicano de Carlos Moreno (2016)
Ballet Folklórico México Danza (2017 – 2019)
Nahui-Ehekatl, Blessing Ceremony (2017 – present)
Musicians:
 Mariachi Halcones de Oakland, A Tribute to Juan Gabriels (2016)
Wiliam Faulkner, Jalisco Harpist (2016)
Terrie Baune (2017)
Mariachi Mexicanisimo (2017)
Salvadore Vazquez, Jaliso Harpist (2017 – 2018)
Mariachi Tapatio (2019)
Visual Artists:
Oakland Museum of California, Ofrenda (2016 – 2017)
Daniel Camacho, Ofrenda (2018 – 2019)
Ernesto Hernandez-Olmos, Ofrenda (2018)
Joaquin Newman (2018)
Evelyn Orantes (2018)
Jasmine Quiroga (2018)
Food Vendors:
Peña's Bakery (2016 – 2018)
Tamales La Oaxaqueña (2016 – present)
Jangala | 2018-Present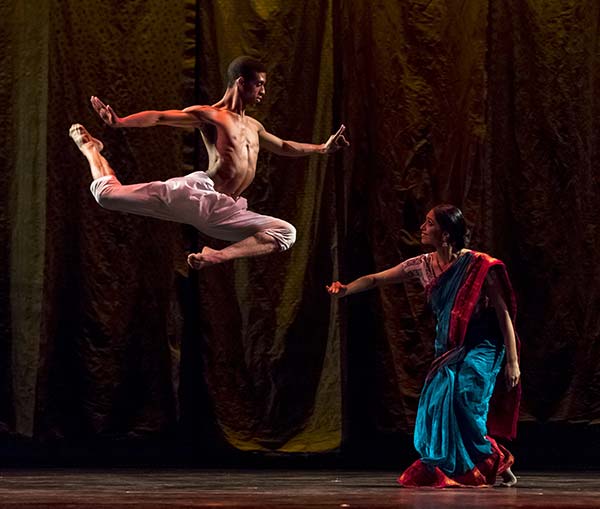 Jangala celebrates Indian arts and culture by telling the story of The Jungle Book through contemporary ballet and Bharatanatyam dance.
Choreographers:
Graham Lustig, Jangala (2018-2019)
Nadhi Thekkek, The Little Elephant in the Room (2018)*
Graham Lustig and Nadhi Thekkek, Hamsa (2019)*
Nadhi Thekkek and Shruti Abhishek, Rajavastra:  The King's Cloth (2019)*
Guest Performing Groups:
Nava Dance Theatre (2018-2019)
Musicians:
Achyut Srinivasan, Percussionist (2018)
Preethi Ramaprasad, Cymbals (2018)
Rohan Krishnamoorthy, Percussionist (2018-2019)
Shreyas Srinivasan, Violin (2018)
Sindhu Natarajan, Vocal (2018)
Sruti Sarathy, Violin (2018)
Ananya Ashok, Vocal, Veena (2019)
Divya Ramachandran, Violin (2019)
Nyantara Narasimhan, Violin (2019)
Manasa Suresh, Vocal (2019)
Shruti Abhishek, Cymbals, Narration (2019)
Spring Repertory | 2011-Present
Jazz Vistas, 2019
Choreographers:
Graham Lustig, VISTA
Graham Lustig, Natalya Shoaf, Bat Abbit, Ramona Kelley, Vincent Chavez, Dazaun Soleyn, Oaktown Blues*
Musicians:
Oaktown Jazz Workshops, Ravi Abcarian
Tiffany Austin, Vocalist
Scene and Heard, 2018
Choreographers:
Antoine Hunter, Giggling Flame and Roaring Waves*
Bat Abbit, The Sound of Snow*
Danielle Rowe, Itchy Bot Bot (A Family Portrait)*
Graham Lustig, Heartbreak Hotel*
Michael Lowe, Kimono Wednesdays*
Ramona Kelley and Vincent Chavez, La Llorona*
Composer:
Alton San Giovanni, Itchy Bot Bot (A Family Portrait)*
A Midsummer Night's Dream, 2017
Choreographer:
Graham Lustig, Consort*; A Midsummer Night's Dream
Musicians:
Dan Cromeenés, Countertenor
Dominic Schaner, Lutenist 
A Capella, Our Bodies Sing, 2016
Choreographers:
Graham Lustig, Stone of Hope
Janice Garret and Charles Moulton, Divining*
Val Caniparoli, Beautiful Dreamer*
Musicians:
Berkeley Community Chamber Singers, directed by Derek Tam
Nona Brown and the Inspirational Music Collective, directed by Nona Brown
Vajra Voices, directed by Karen R. Clarke
50

th 

Anniversary Season, 2015
Choreographers:
Alonzo King, Love Dogs
Amy Seiwert, Before it Begins*
Betsy Erickson, A Moment – A Lifetime*
Bronislava Nijinska, Le Train Bleu (Pas de Deux); Les Biches (Adagietto)
Carlos Carvajal, Green
Eugene Loring, Billy the Kid
Graham Lustig, Luminaire*
Leonide Massine, La Boutique Fantasque (The Can-Can)
Michael Lowe, Horse Hair Strings*
Mikhail Fokine, Petrouchka (Cell Scene); Scheherazade (Pas de Deux)
Robert Moses, Untitled*
Ronn Guidi, The Secret Garden Pas de Deux
Val Caniparoli, Das Ballett*
Vaslav Nijinsky, L'Apres-Midi d'un Faune
OAKLAND-esque, 2014
Choreographers:
Molissa Fenley , Redwood Park*
Robert Moses, TIP*
Sonya Delwaide, Rocky Road*
Graham Lustig, Turfland
Guest Performing Groups:
AXIS Dance Company
Turffeinz
Musicians:
Joan Jeanrenaud, Composer and Cellist
Anna Wray, Percussionist
Nava Dunkelman, Percussionist
Diaghilev Imagery, 2013
Choreographers:
Amy Seiwert, Les Biches*
Robert Moses, Bloom*
Graham Lustig, Pulcinella*
Forwards! – 2011
Choreographers:
Amy Seiwert, Response to Change
Sonya Delwaide, "……"
Graham Lustig, Words Within Words; VISTA
East Bay Dances | 2015-Present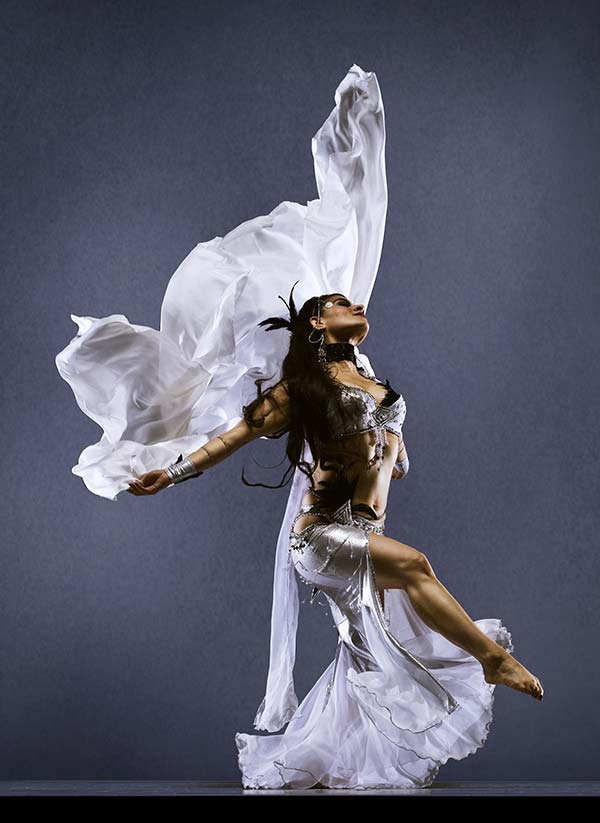 Hosted by Oakland Ballet Company, East Bay DANCES brings together a diverse collection of local dance companies from around the East Bay.
Guest Performing Groups:
A. Spearman & Co. (2019)
Ah-Lan Dance (2017)
Alyssa Mitchel (2019)
AXIS Dance Company (2015-2018)
Ballet Folklórico México Danza (2017-2019)
Chloe Isabelle Bowman (2015)
Danse Lumière (2015 & 2019)
Destiny Arts Center (2015)
Diablo Ballet (2015)
DNAGA (2018)
Emergence Dance Company (2019)
For Change Dance Collective (2017)
Jaq Hannah Dalziel (2015)
Jubilee American Dance Theater (2016-2019)
Linda Steele II (2019)
Marika Brussel (2018-2019)
Milissa Payne Project (2015 & 2017)
Natalya Shoaf (2019)
Patty Chu's Chinese Folk Dance (2016)
Quicksilver Dance (2016)
Sarah Bush Dance Project (2019)
Savage Jazz Dance Company (2016-2019)

Scratch Dance (2015)

Shabnam Dance Company (2017-2019)
Stephanie Unger & Artists (2018)
Tessera Tribal Belly Dance (2015)
Turffeinz (2015)
Urban Jazz Dance Company (2018)
Van der Zwaan Dance Studio (2017)