Student Nutcracker Auditions
Auditions for the 2023 production of Graham Lustig's The Nutcracker are scheduled for Sunday, July 23rd at Alameda Ballet Academy located at 1402 Park St in Alameda. All students must be at least 8 years of age and at least 44″ tall.
62″ & up  Registration 12 – 12:15 | Audition 12:15 – 1:00
56″-61″ Registration 12:45 – 1:00 | Audition 1:00 – 1:30
44″-55″ Registration 1:15 – 1:30 | Audition 1:30 – 2:00
You must register to attend the  audition. Please fill out the audition form and you will receive email confirmation of group and time once it is received.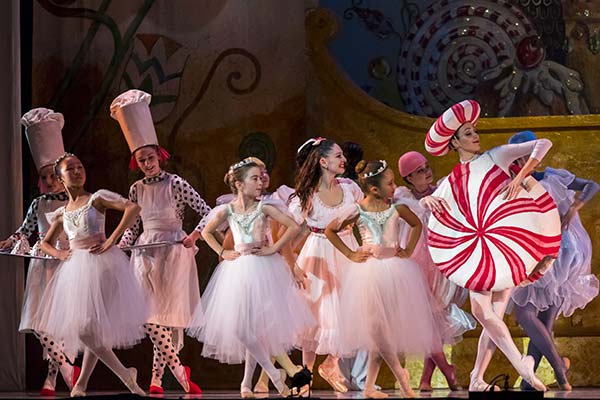 Students in the production pay a participation fee of $190. This covers the cost of costume maintenance and cleaning, as well as the coaching they receive in preparation for the performances. Not only do the students see how a production of this size is put together, they gain in confidence from the responsibility they carry.
Participation fees are due upon acceptance of role and are only refundable for medical reasons.