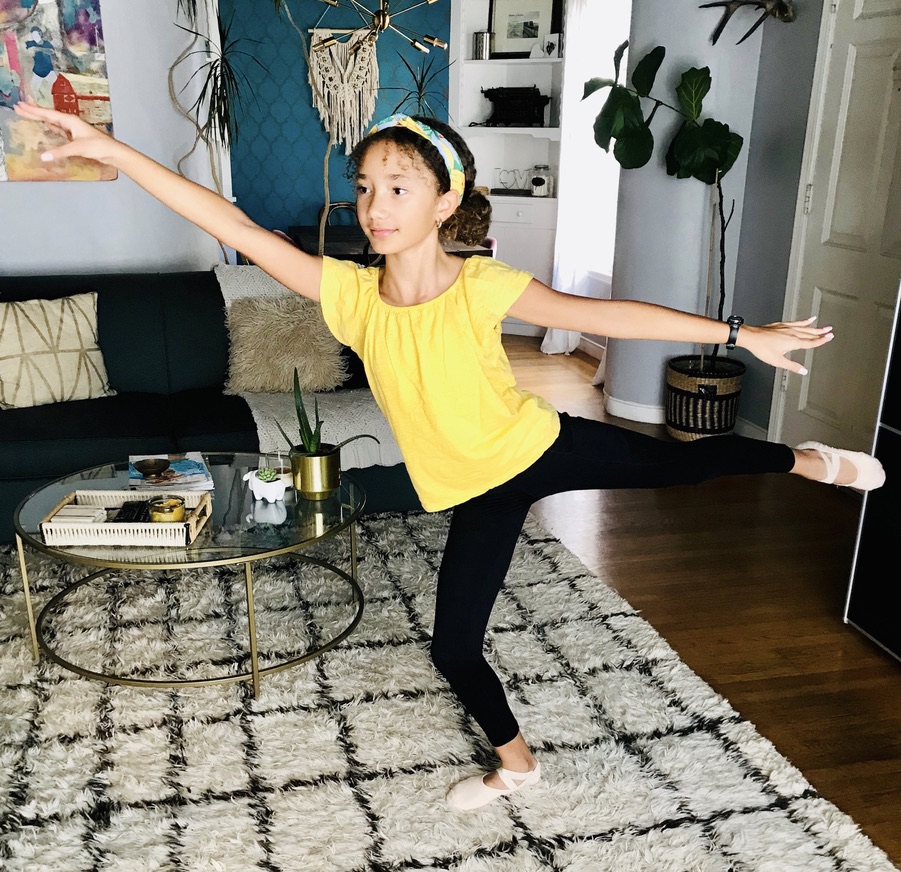 We're so proud of Academy at Oakland Ballet student Alexandrea Baker for having won first place in a youth arts competition with her solo choreography!
This contest was sponsored by Arts for Oakland Kids, a fantastic organization who aims to ensure that students in under-resourced Oakland public schools receive a comprehensive arts education. This contest awarded prizes to youth artists ages 4 to 18 in six categories: vocal music (rap and other), writing (spoken word and monologue/short story), dance and visual art. The contest rewarded the Oakland students themselves, while simultaneously supporting the arts organizations associated with the submissions.
As this was a great opportunity for our Academy students to get creative and try something new, we spread the word and were very excited to hear back that Alexandrea had choreographed a piece. She then worked directly with Artistic Director, Graham Lustig, who gave her feedback and encouragement. With her entry, Alexandrea won a Chromebook computer, but more importantly, we hope she gained confidence as an artist and will continue to create!
"It was such an honor to work with Graham to make this dance for the Arts for Oakland Kids competition. It was my first time choreographing a routine for anyone other than to show my mom and dad. It pushed me a little out of my comfort zone, but it was fun. I'm very happy that I could help out the Oakland Ballet Company with my win." – Alexandrea Baker
Thank you to Arts for Oakland Kids for offering these invaluable opportunities for young students to express themselves and find their voices, and Alexandrea, thank you for your enthusiasm, imagination and wonderful work.