Here at OBC, ballet is our life's work, as well as our inspiration. We believe that dance has the power to create communities, and that all dancers, whether first-time students or longtime masters, will constantly find new joy in their training.
The Academy at Oakland Ballet Company offers high-quality dance training through regularly scheduled weekly classes as well as through our Summer Intensive Workshop, held annually in July.
Led by OBC professionals, these programs give dance students the opportunity to train with one of the Bay Area's leading dance companies. Come dance with us!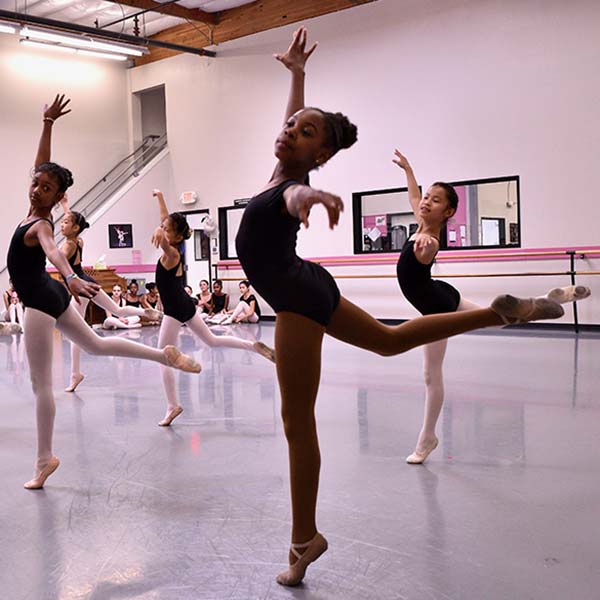 Weekly classes are held throughout the school year in both a fall and spring semester. With open enrollment, students can join a class at any point during the session. OBC professional dancer, Samantha Bell, teaches all class levels, starting at age 5 in our pre-ballet class.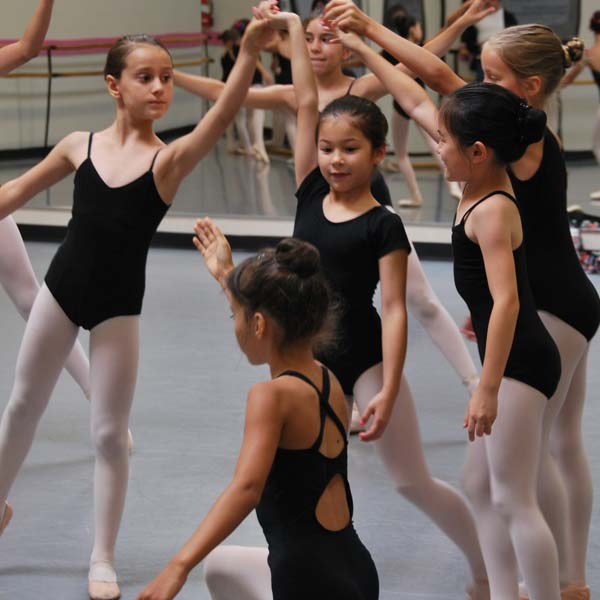 Summer Intensive Workshop
The Oakland Ballet holds a three-week summer intensive taught by the company's professional dancers and Artistic Director, Graham Lustig. Students have the opportunity to train intensively with one of the Bay Area's leading professional dance companies, expand their movement vocabulary and technique, develop strong artistry, and learn the art of choreography.
"..it is not only technical training but performance training."
Hope Baltys, parent