Here at OBC, ballet is our life's work, as well as our inspiration. We believe that dance has the power to create communities, and that all dancers, whether first-time students or longtime masters, will constantly find new joy in their training.
The Academy at Oakland Ballet Company offers
high-quality dance training through regularly scheduled
weekly classes as well as through our Summer Intensive Workshop, held annually in July.
Led by OBC professionals, these programs give dance students the opportunity to train with one of the Bay Area's leading dance companies, including the chance to audition for student roles in Graham Lustig's The Nutcracker. Come dance with us!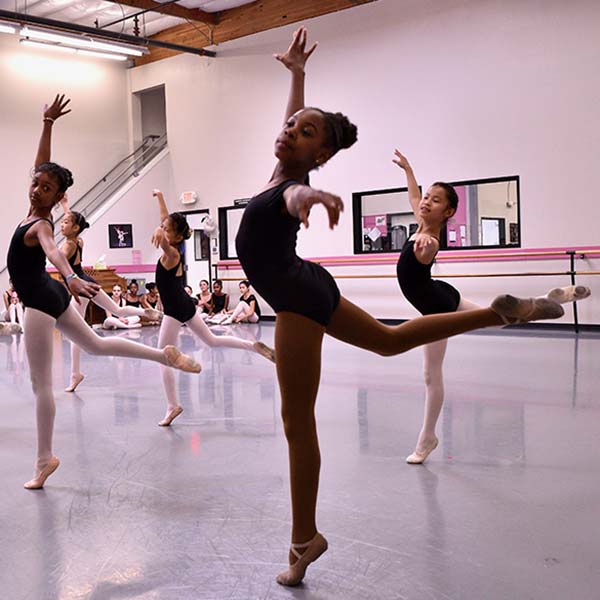 "…it is not only technical training but performance training."
Hope Baltys, parent