July 10 – 21 Alameda
July 17 – 28 Hayward
Discover Your Artistic Voice
No audition required
Flexible scheduling available
Accelerate your training with one of the Bay Area's leading professional dance companies in a fun, challenging, and nurturing environment. Oakland Ballet's Summer Intensive will give dancers the tools to expand their technique with high caliber training and artistically enriching classes. 
This versatile program allows dancers to develop and use ballet technique more effectively, build performance skills, and grow artistically through:
Daily technique classes in ballet and pointe

Learning classical and neo-classical variations

Developing choreography skills
Faculty will be composed of Oakland Ballet Company Artistic Staff and Dancers. Students will have concentrated exposure to ballet artists that will enhance their training.
Proof of vaccination is no longer required to enroll. All Alameda County Public Health Department COVID protocols will be observed.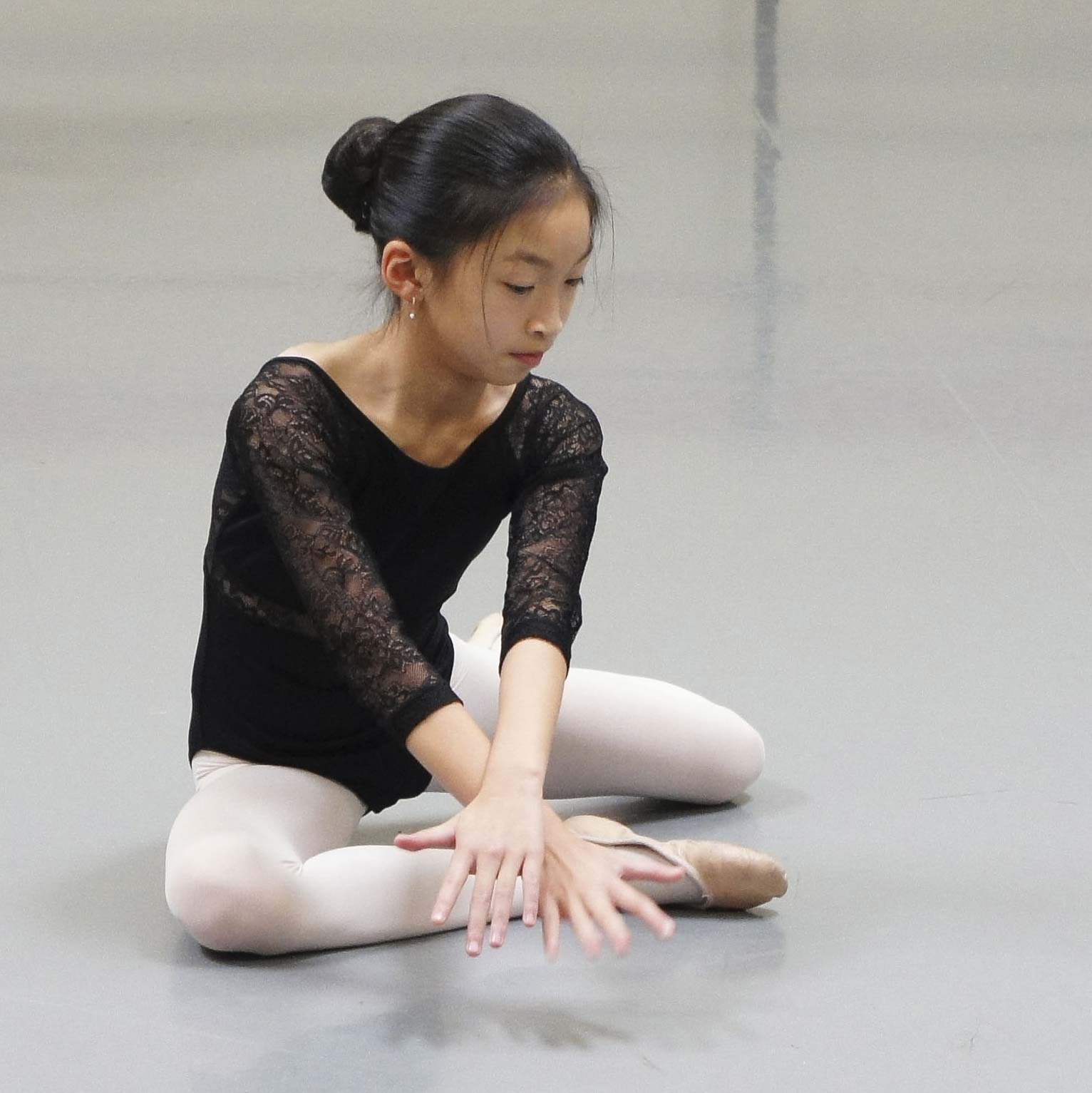 Dear Mr. Graham,
Thank you so much for a wonderful three weeks! I really enjoyed getting to learn about the stories of Raymonda, Cinderella, and Coppelia. I am so greatful that you helped me tap into my creative mind by having us choreograph dances. You taught me how to let myself be one with the dance. Thank you so much for being supportive of my ideas and helping me understand how to put dances to music. 
– OBC Summer Intensive student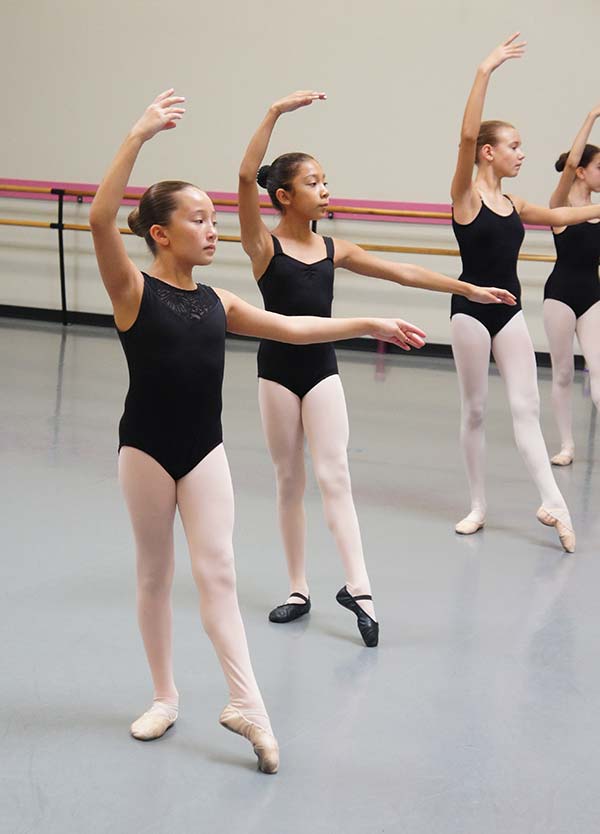 The first day of each week will serve as a placement class to evaluate which level will be most beneficial for the dancer's experience. Dancers will be divided into two different levels in order to deliver a more personalized training.
We are once again holding our Friday "Informance." At the end of each week, we welcome parents and family memebers into the studio to see what the students have been learning.

Hayward – Recommended for ages 9 with at least 2 years of ballet training and currently taking at least 2 classes per week or teacher recommendation

Alameda – Recommended for ages 10 and up with at least 3 years of ballet training and currently taking at least 3 classes per week or teacher recommendation

Summer Intensive Daily Schedule
˚
˚ Schedule subject to change
Alameda
1:00 – 2:30 Ballet Technique
2:45 – 3:45 Pointe or Pre-Pointe
4:00 – 5:00 Repertoire
5:00 – 6:00 Choreography
Alameda – Fridays
1:00 – 2:30 Ballet Technique
2:45 – 3:45 Pointe/Pre-Pointe
4:00 – 5:15 Rehearsal
5:30 – 6:00 Informance
Alameda location:
Alameda Ballet Academy
1402 Park St.
Alameda, CA 94501
Hayward
9:30 – 11:00 Ballet Technique
11:15 – 12:15 Pointe or Pre-Pointe
12:15 – 1:00 Lunch
1:00 – 2:00 Repertoire
2:15 – 3:15 Choreography
Hayward – Fridays
9:30 – 11:00 Ballet Technique
11:15 – 12:15 Pointe or Pre-Pointe
12:15 – 1:00 Lunch
1:00 – 2:45 Rehearsal
3:00 – 3:30 Informance
Hayward location:
Ballet Petit
2501 Industrial Pkwy W
Hayward, CA 94545
Each week will feature repertoire and choreography from different ballets:
July 10 – 14 (Alameda) Sleeping Beauty
July 17 – 21 (Alameda & Hayward) Coppelia
July 24 – 28 (Hayward) Sleeping Beauty

Choreography sessions provide the opportunity to explore their own creativity as they create their own dances with guidance from the faculty.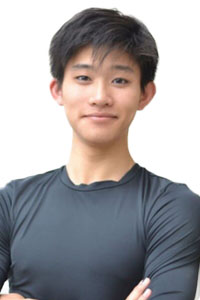 Lawrence Chen
(7/17 – 7/29 Ballet Petit)
Lawrence Chen (he/him)  grew up in Southern California, studying ballet under the care of Victor and Tatiana Kasatsky from the age of thirteen. He went on to compete in the YAGP, placing in the Top 12 Pas De Deux in the New York Finals of 2014 as well as in the Top 3 soloist at regional venues for several years. At Pomona College, Lawrence obtained a BA in chemistry with mathematics, took on collegiate ballroom, and performed as a principal dancer for the Inland Pacific Ballet under the watchful eye of Victoria Koenig. Lawrence currently works at a biotech company, tutors high school STEM subjects, and performs with Oakland Ballet Company. At OBC, he has performed in Graham Lustig's Luna Mexicana as the deer and The Nutcracker in the title role. Lawrence has also been featured in various works created by several choreographers, including Caili Quan, Megan and Shannon Kurashige, and Phil Chan, a co-founder of Final Bow for Yellowface. This is Lawrence's second season with the Oakland Ballet.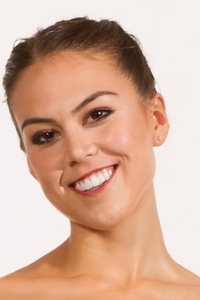 Karina Eimon
(7/17 – 21 Alameda)
Karina Eimon (she/her) is from the Bay Area and trained with Ayako School of Ballet. Under the tutelage of Ayako Takahashi, she placed in the top three of YAGP SF for five consecutive years. In 2014 during her senior year of high school, she was invited to compete in the International Ballet Competition in Jackson, Mississippi, where she was offered a trainee contract with Ballet Memphis. From there, she joined Milwaukee Ballet II then danced with Colorado Ballet. She joined Oakland Ballet in 2019 and has since performed works such as Jangala, Luna Mexicana, and Nutcracker by Graham Lustig and Ballet des Porcelaines by Phil Chan. She is also a ballet teacher and certified GYROTONIC® instructor, and is very passionate about sharing her love of dance and movement.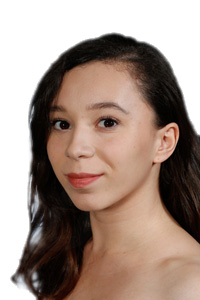 (7/10 – 14 Alameda, 7/17 – 29 Ballet Petit)
Jazmine Quezada (she/her) is from Ventura County, California where she began her ballet training at age 11 with Ventura County Ballet and was the first to receive the Ron Noblin Full Scholarship Award. Jazmine attended American Ballet Theater's New York summer intensive in 2011 and was accepted to the Jacqueline Kennedy Onassis School at ABT that same year. She then attended the Joffrey Chicago International summer dance intensive on full scholarship and in 2016 she moved to San Francisco to continue her training on scholarship at the San Francisco Ballet School. With the San Francisco Ballet, she performed in The Nutcracker, Sleeping Beauty, and danced the leading role of Grace in Helgi Tomasson's Meisten Mozart. With the Oakland Ballet, she has performed the role of Luna in Luna Mexicana, the Monkey Queen in Jangala, the Sugar Plum Fairy in Graham Lustig's The Nutcracker, created roles in works by Caili Quan, and Megan and Shannon Kurashige, and the dance films In Plain Sight and What I See. This is Jazmine's fourth season with the Oakland Ballet Company.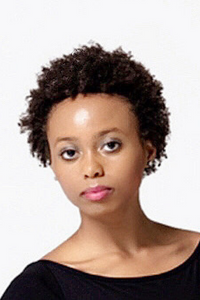 Nicole Townsend
(7/10 – 21 Alameda)
Nicole Townsend (she/her) was born in San Jose, California. She began dancing at age 2 and began formal ballet training at Ballet San Jose at age 7. Her training continued at City Ballet School in San Francisco. Awarded a scholarship to the Pacific Northwest Ballet (PNB) 2019 summer intensive, Nicole was subsequently accepted into their Professional Division Program. While there, she had the opportunity to perform with the company in Spanish, Chinese, Grandma, Snow, and Flowers in The Nutcracker. As a member of the Kansas City Ballet Second Company (KCBII), she performed Devon Carney's The Nutcracker, Michael Pink's Dracula and Septime Webre's Wizard of Oz. She was awarded a full scholarship to Paris Opera Ballet 2020 summer intensive, was a recipient of the American Friends of Paris Opera Ballet Scholarship, and studied at the Dutch National Summer Program in Amsterdam. This is Nicole's first season with the Oakland Ballet Company.

Tuition
$660 – 1 week
$1,259 – 2 weeks
A deposit must be paid to secure your position in the program
Balance is due by July 1
A late fee of $30 will be added to the balance after July 1
Dress Code
Girls:

Any color leotard, pink tights and pink ballet slippers or flesh toned tights and flesh toned ballet slippers. Long hair or braids must be swept back away from the face and neck and held securely in a ballet bun. If hair is too short to be placed in a bun, it must be secured and held back by an elastic headband that will not fall off. All jewelry should be removed.

Boys: White t-shirt, black tights and black shoes, or white socks and white shoes.
Questions and Contact Information
Have questions about Oakland Ballet Company's summer dance intensive? We're here to help! We want this special summer experience to be a chance for young and aspiring dancers to explore the full breadth of ballet and to help them build on their dance goals.
If you have any questions about our summer intensive workshop, please email OBC Education Coordinator, Bat Abbit at babbit@oaklandballet.org or give us a call at 510.893.3132.
Financial Assistance
Scholarships are available for OBC's summer dance intensive. To apply, please complete a scholarship request form.
Refund Policy
Refunds are considered if a dancer experiences an injury or another medical condition that prevents him or her from completing the program. Upon notice, OBC will issue a refund for the remaining tuition balance – prorated for any time actually attending the program. Note: a $50 charge will be applied to tuition refunds. This charge helps to offset administrative expenses and any applicable credit card processing fees incurred.