2021 – 2022 Season Classes
The Academy at Oakland Ballet Company offers classical ballet training with one of the leading Bay Area professional dance companies.
Classes focus on developing students' technique, exploring artistic expression through dance, and building self-confidence in a fun and nurturing class environment. 
Classes available for ages 5 and up, starting with those that have no ballet or dance training through the more advanced technique levels.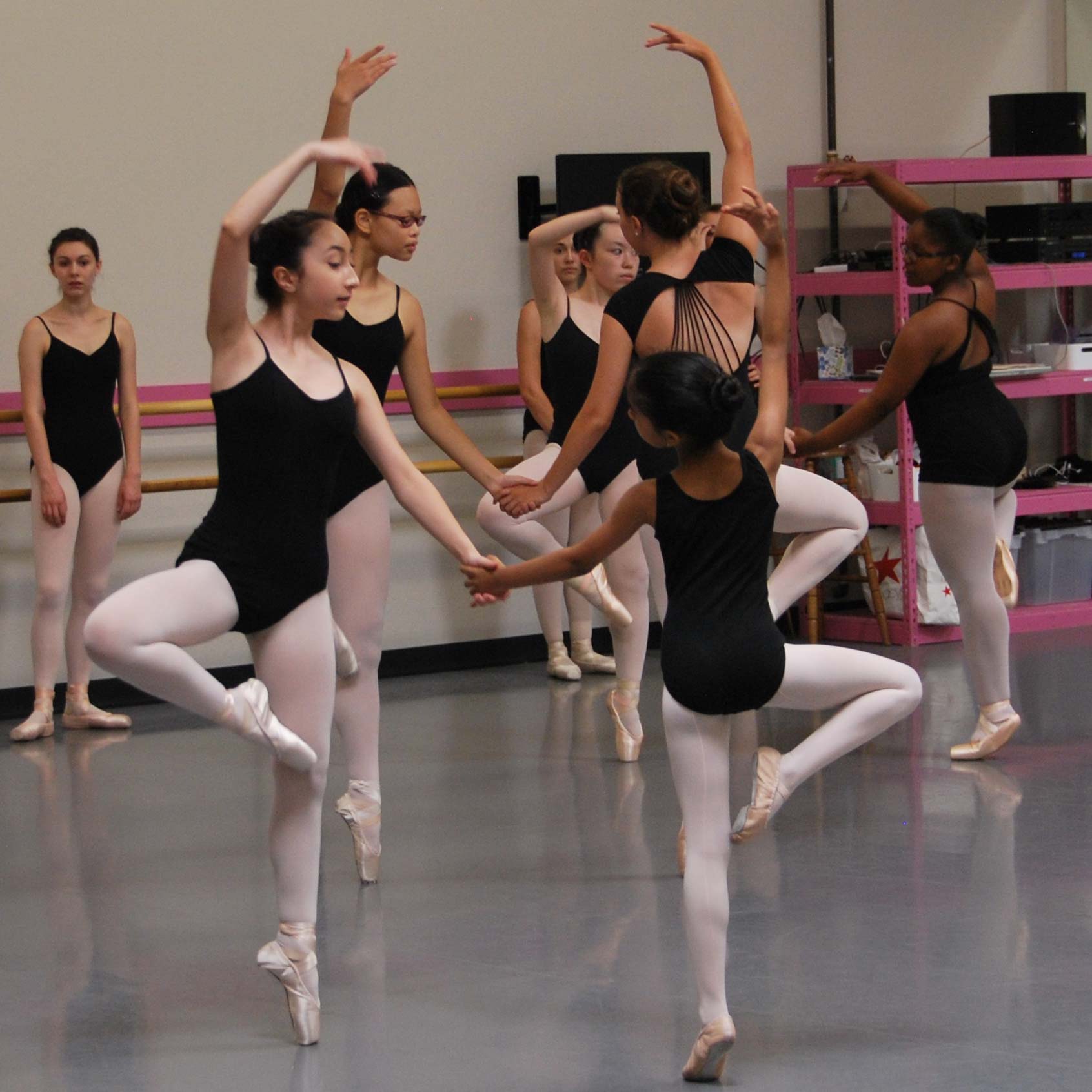 Class Levels and Schedules
2021 – 2022 season classes for the Academy at Oakland Ballet will begin September 11, 2021. All classes are held on Saturdays.
Fall semester
September 11 – December 11, 2021
(no class November 27, Thanksgiving weekend)
December 11: Parent Observation Day
Spring semester
January 8 – May 21, 2022
(no class April 16)
May 21: Parent Observation Day
We have a new location!
Classes will be held at: PianoFight (formerly the Flight Deck), 1540 Broadway between 15th and 17th, in downtown Oakland.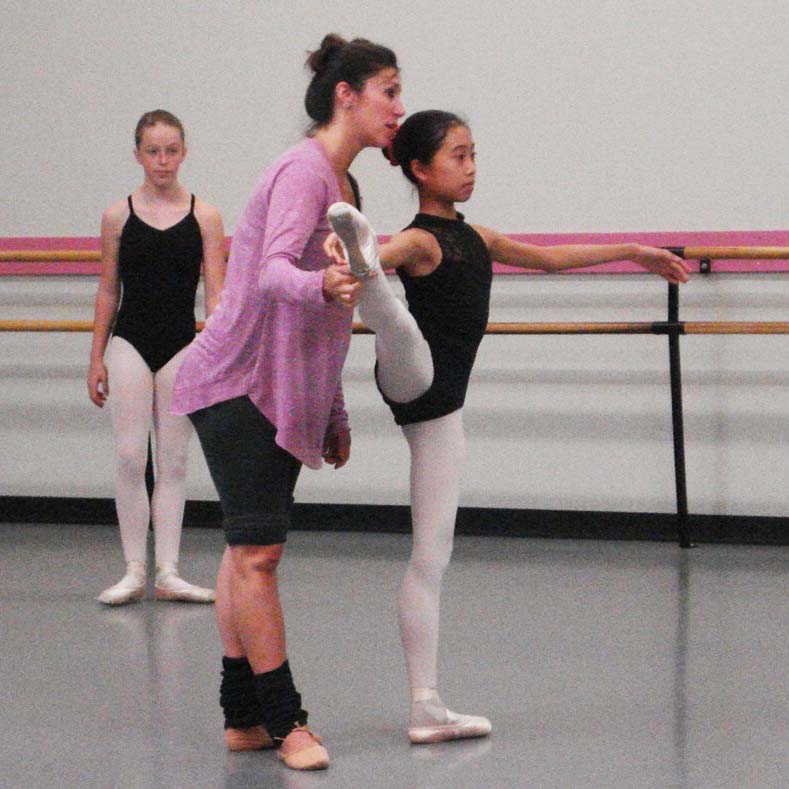 To Enroll
Complete the Registration Form on line.
Once your responses are received, we will contact you to confirm and coordinate tuition payment.
Tuition Payments
Via PayPal: A link will be provided upon registration.
Via check made out to Oakland Ballet: mail to 2201 Broadway, Suite LL17, Oakland, CA 94612.
Via credit card: Call 510-893-3132 to process.
Girls: Black leotard, pink tights and pink ballet slippers or flesh toned tights and flesh toned ballet slippers. Long hair or braids must be swept back away from the face and neck and held securely in a ballet bun. If hair is too short to be placed in a bun, it must be secured and held back by an elastic headband that will not fall off. All jewelry should be removed.
Boys: White t-shirt, black tights and black shoes, or white socks and white shoes.
If you have any questions about The Academy at Oakland Ballet Company, feel free to email Education Coordinator, Bat Abbit at babbit@oaklandballet.org or give us a call at 510.893.3132.
Miss Bell is from Orange County, California, where she trained with the Anaheim Ballet on full scholarship and joined their company in 2008. She won third place at Youth American Grand Prix and went on to the New York City finals. From 2010-2015, Samantha danced with the State Street Ballet of Santa Barbara (SSB) where her roles included the Autumn Fairy in Cinderella, Bianca in  Taming of the Shrew, and Mrs. Medlock in  The Secret Garden. Samantha's choreography, Pistolero, became the first-ever dancer choreographed creation to be added to the company's repertoire. Her performing experience includes television and film, including the MTV Video Music Awards, Menlowe Ballet, Western Ballet and most recently ARC Dance in Seattle.
Since joining Oakland Ballet Company in 2017, Samantha has been featured as Shere Khan in Jangala and The Bride in Luna Mexicana. Miss Bell is also the instructor for our You Can Dance! arts education program which is delivered in local public schools.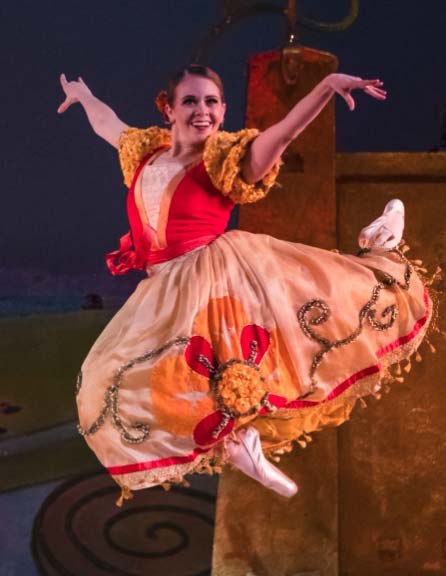 A Southern California native, Karen Luu is a graduate of San Francisco State University and holds a BS in Kinesiology and a BA in Dance. Her teaching experience encompasses all ages and levels in a variety of genres, ballet, jazz, lyrical, contemporary, and hip hop. Recently Karen served as the head of competition for the Prinicipal Creative & Performing Arts in San Mateo creating curriculum and choreographing. As a performer, she has worked with Janice Garrett and The Nhan Ho Project, as well as her own company Luu Dance based in San Francisco.